Join Date: Jan 2008
Location: Franklin, NH
Posts: 24
Mentioned: 0 Post(s)
Tagged: 0 Thread(s)
Quoted: 0 Post(s)
Finally got to try the new 5-spd today!
---
The roads here in NH are finally salt-free (well, close enough) after this amazingly long winter. So I just got back from my first cruise after installing the new 5spd Tremec from Keisler.......and wow, that was sweet! As expected, the 0.64 5th gear was awesome on the highway for cruising......even with my 3.90s, 80mph was only 2400rpm. I downshifted to 4th to see what 80 was like in the 4spd Muncie.......3800 rpm!

And 5th isn't the only benefit, it's nice having normally spaced gears instead of the ridiculously close-ratioed M21. I've said it before, but what a poor decision to put a close-ratio trans in a Muscle car like the GTO that has tons of torque on hand.

The trans shifted smooth and the drivetrain was quiet......the only minor issue was some clutch chatter in 1st when letting out the clutch. I'll see if it improves at all after some miles on the new clutch disc (due to the 26 spline input shaft), but if it doesn't, or gets any worse, I may have to look into that.
Former Super Moderator
Join Date: Feb 2007
Location: South Central Wisconsin
Posts: 9,919
Mentioned: 0 Post(s)
Tagged: 0 Thread(s)
Quoted: 21 Post(s)
Glad it all worked out, that must be a sweet cruzer and fast ride now.
Haha great you got what you wanted, Have some fun times with it
---
-LSS Shifter
-Resonator Delete
-Flowmaster 44 Series Mufflers

1 of 475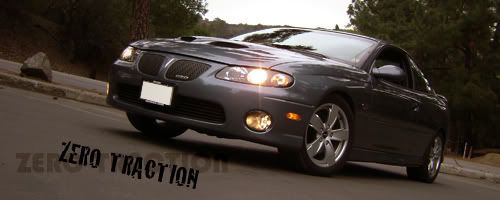 64-67 Expert
Join Date: Feb 2008
Location: Fresno, California
Posts: 8,543
Mentioned: 0 Post(s)
Tagged: 0 Thread(s)
Quoted: 118 Post(s)
5 speed: happy to hear you can now REALLY enjoy your car. Been spring here in CA for weeks now. Was 94 degrees (a near record) yesterday. I never understood the close ratio thing, either. Most of the GTO's I've had, including the '65 I still have, had the Muncie WIDE ratio M-20, with 3.55 gears. I have NO idea why they thought 3.90 geared cars needed closer spacing....just the opposite is true. You can literally start out in 3rd gear without problems, the cars have so much torque. (In reality it was purly for an edge at the drag strip). Yes, I wish I had a 5th gear......but It stays stock for now!! Enjoy the summer. BTW: really cool color combination on your car!!!!!
Jeff
Join Date: Oct 2007
Location: Long Island NY
Posts: 4,702
Mentioned: 0 Post(s)
Tagged: 0 Thread(s)
Quoted: 1 Post(s)
Keep us posted...very interesting thread!
Join Date: Jan 2008
Location: Franklin, NH
Posts: 24
Mentioned: 0 Post(s)
Tagged: 0 Thread(s)
Quoted: 0 Post(s)
I put about 300 miles on last week with no issues, and the clutch chatter seems to be getting better. Maybe the brand new clucth disc combined with the already used pressure plate need to work themselves in together? They recommend a 500-1000 mile break-in period before really hammering on it, so I've been restraining myself thus far. I stood on 1st gear once, expecting the tires to smoke instantly with the 2.87 1st (vs. the 2.20 Muncie 1st) but she hooked surprising well and pulled wicked hard. That car has always hooked really well, so I guess I'm not suprisied.

I can't wait to really flog it though. Once I hit that 500 mile mark, I'm really looking forward to the 1st through 4th power shifts. And once 1000 miles rolls around, it's straight to New England Dragway!
Join Date: Sep 2007
Location: Cherry Hill NJ
Posts: 22
Mentioned: 0 Post(s)
Tagged: 0 Thread(s)
Quoted: 0 Post(s)
I am waiting to put the same set up in my goat. I can't wait. I went with the 3.73 rears for mine. hopefuly the shop thats doing the install will be able to get me in soon the wait is killing me!!
---
The only easy day was yesterday.
Currently Active Users Viewing This Thread: 1

(0 members and 1 guests)