Join Date: Aug 2013
Location: Salem, Ohio.
Posts: 56
Mentioned: 0 Post(s)
Tagged: 0 Thread(s)
Quoted: 1 Post(s)
grill configuration question
---
My LeMans had been partially converted to a "GTO clone" when I got it, so I am not certain in some cases which parts are LeMans and which are GTO.
For example, these are the grill pieces which were already installed on the car. Are both correct? That is, does the metal GTO insert simply go over top of the plastic Lemans housing, or is there a different "GTO housing"?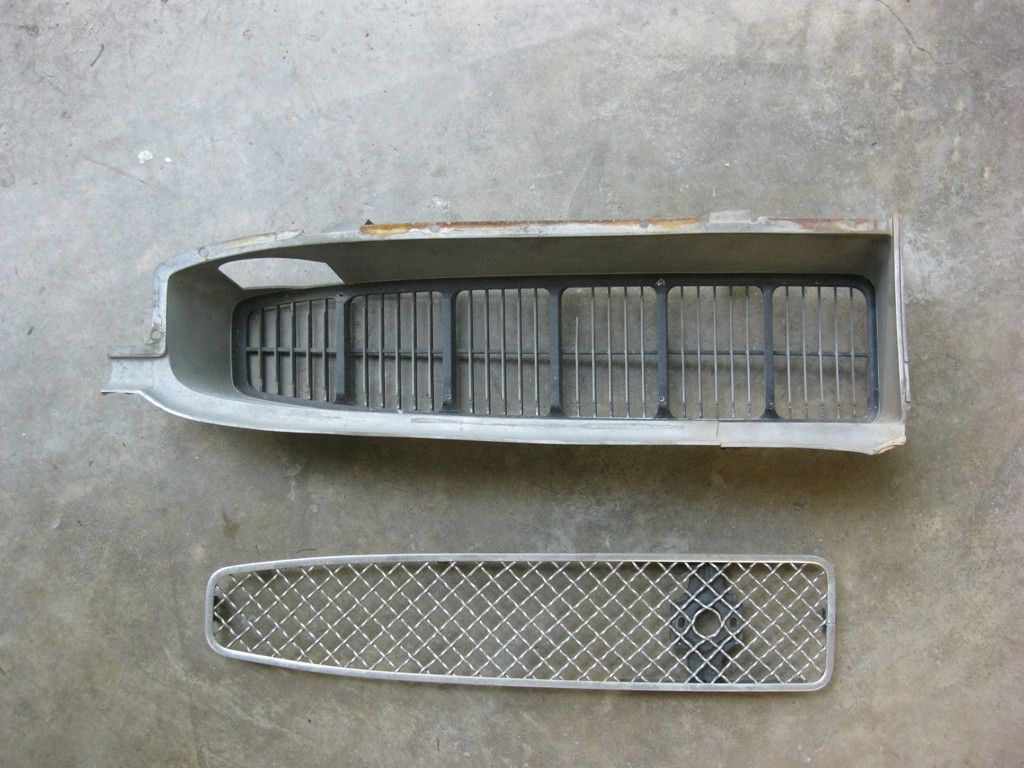 Join Date: Feb 2010
Location: Virginia U.S.A.
Posts: 373
Mentioned: 0 Post(s)
Tagged: 0 Thread(s)
Quoted: 3 Post(s)
The 1967 GTO grill surrounds have 4 rectangle holes on the top of each surround, yours does not. The GTO surrounds were painted black as well. The GTO grill insert is the metal cross hatch version.

GTO's had the letters G T O and parking lamps in the grill where the non GTO had the word PONTIAC between the hood of the car and the grill sunrrounds and the parking lamps are in the bumper.
Currently Active Users Viewing This Thread: 1

(0 members and 1 guests)