Join Date: Feb 2016
Location: Pioneer CA
Posts: 73
Mentioned: 0 Post(s)
Tagged: 0 Thread(s)
Quoted: 7 Post(s)
She's Finally Here
---
After a grueling 6 weeks wait, she finally arrived: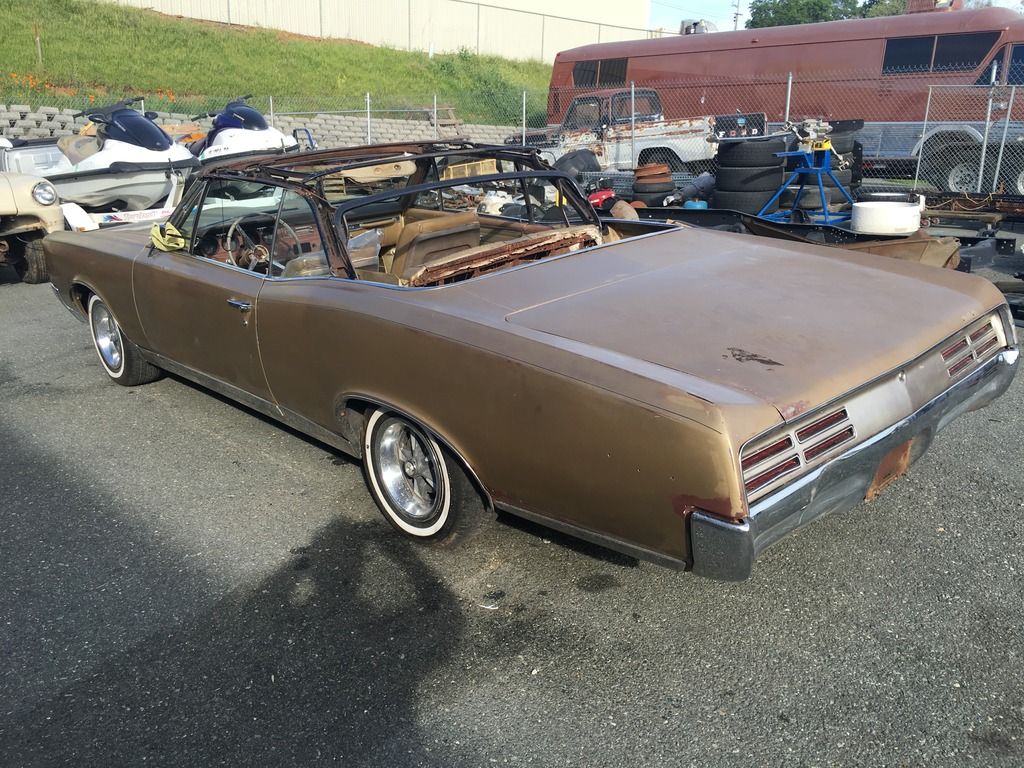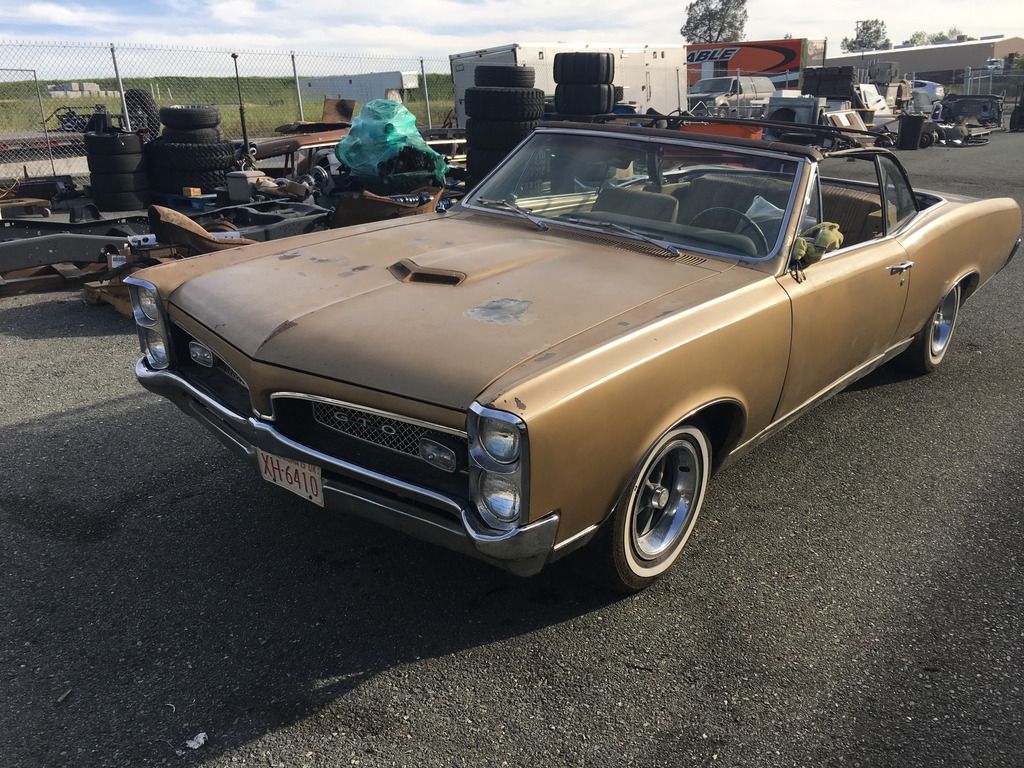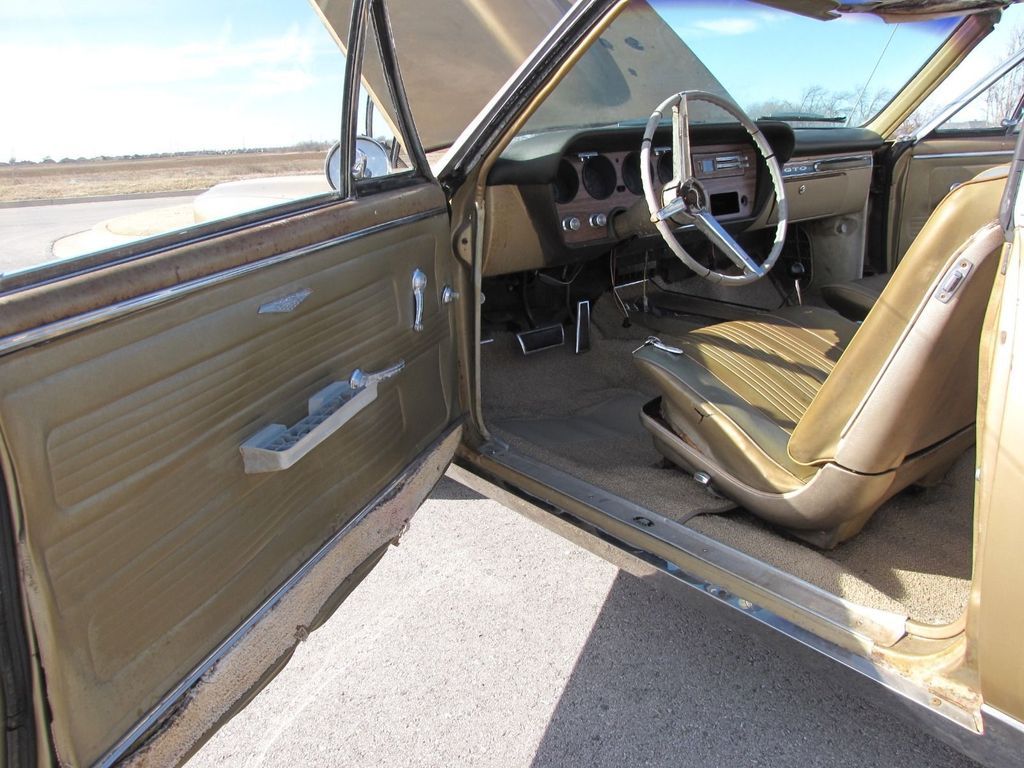 Already started the tear down and these are the known's: I DO need to replace the frame but I have an El Camino frame already and it's boxed. I know it's a little longer than the GTO's but easy fix.
The body is in relatively good shape but will need some repairs on the rear fender wheel wells and I am not sure yet how much of the floors I'll have to replace. The tunnel and lot's of the floor are OK but it has random rust on different areas of the floor. This is at the drivers door sill. Does a new floor pan go out to this area?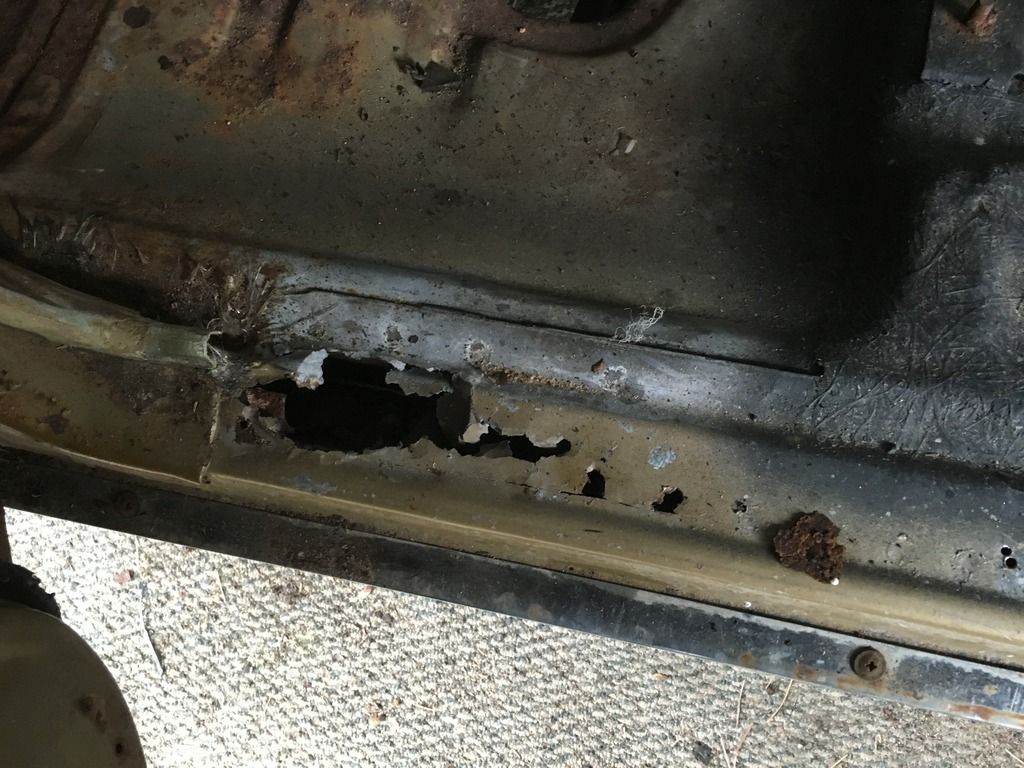 And the trunk isn't too bad but this is the area of the convert. well. Where the top folds down into. Random rust. I don't think that a trunk pan covers this area and may have to fab it in. Thoughts?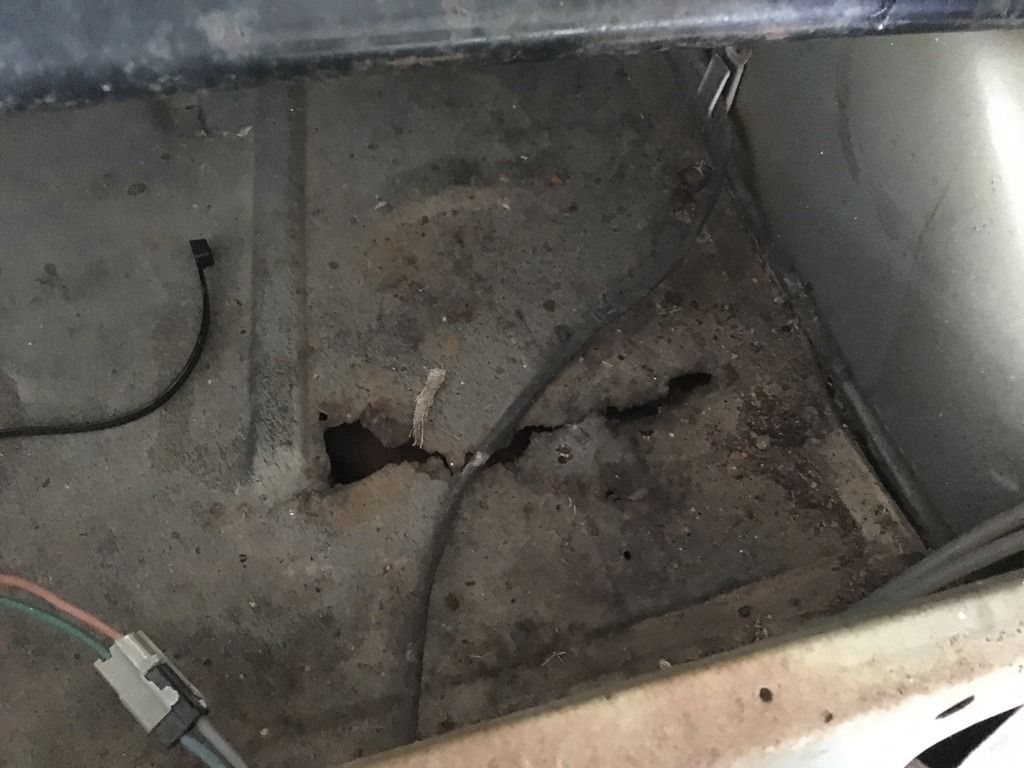 And one small area at the lower windshield drivers side. Not rusted through but pitted.
That's what I have so far. Time will tell what I will run into when I get the body off and blasted.
Former Super Moderator
Join Date: Feb 2007
Location: South Central Wisconsin
Posts: 9,919
Mentioned: 0 Post(s)
Tagged: 0 Thread(s)
Quoted: 21 Post(s)
I've seen worse projects. Good luck with it !!
---

Restoration pictures
password is 'GTO'
Burn-out
videos.
Nice man! Good luck on the project!
---
2006 GTO M6

Motor - Stock with Vararam
Bunch of suspension
Bunch of brakes
Stock tune

365/368 std
12.81 @ 110.6 2.03 60'
Join Date: Jul 2015
Posts: 56
Mentioned: 0 Post(s)
Tagged: 0 Thread(s)
Quoted: 5 Post(s)
Great Day! Good luck with your project. Gotta love a 67!
Currently Active Users Viewing This Thread: 1

(0 members and 1 guests)
Similar Threads
Thread
Thread Starter
Forum
Replies
Last Post
finally

newtols2

2004-2006 GTO General Discussion

4

09-01-2011

06:44 PM

Finally!!

GOAT06

Intake and Exhaust Discussions

2

04-28-2007

04:08 PM

I finally did it!

Chrisco

2004-2006 GTO General Discussion

4

04-24-2007

07:02 PM

Well, I finally got it.

CrazyAL

The Lounge

3

08-15-2006

01:31 PM

Finally got one!!

putergod

Member Introductions

19

03-16-2006

01:21 PM