Bunch of kills at the track
---
Hi Guys
Been awhile. Short video of the car at the track doing its thing. Up against a variety of vehicles including a couple of gutted tubbed race cars towards the end.
All track action. I have no street vid since car has very limited street use and absolutely is never involved in street racing
Video of launches III - Photobucket - Video and Image Hosting
---
06GT, 76mm turbo @ 22 lbs boost, stroker built motor, 4r70w, alcohol inj sys
old times before recent engine rebuild and new power mods
10.0 @ 136
Very nice launches! I like the one against the white camaro.
---
-LSS Shifter
-Resonator Delete
-Flowmaster 44 Series Mufflers

1 of 475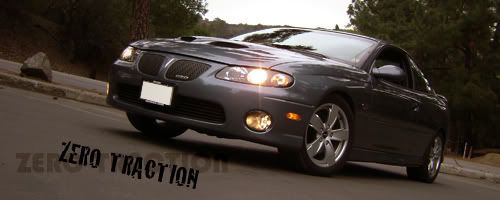 Currently Active Users Viewing This Thread: 1

(0 members and 1 guests)