Join Date: Nov 2006
Location: Valencia, CA
Posts: 299
Mentioned: 0 Post(s)
Tagged: 0 Thread(s)
Quoted: 0 Post(s)
2009 Challenger for sale with a catch
---
I was running by my Dodge dealership by my house when I see a new Challenger sitting out there. It was $41K with a 'Market adjustment' of
+$25K bringing the grand total to $66,000.00. I know people will pay it but you are just flushing that $25k down the toilet and will never be able to recover it. The same company has a Ford dealership next door and was doing that with the 2007 Cobra GT500 the year before. $44K with $25K mark up. I just saw a used one for sale with 5K miles on their lot for $38,991.00. If you bought that new you would have had a $30,000.00 loss in one year. These dealerships would not rip us off if we refused to buy and with gas prices the way they are it is crazy to think they are getting away with it.
---
2006 Cyclone M/T..K&N CAI.
Yea the GT500 has been that way since it came out, Challenger on the other hand, is only like this because they know people arent patient enough to wait for the Camaro.... so they release the Challenger 1 year ahead and mark it up knowing people have no choice. Its getting tough out there
---
-LSS Shifter
-Resonator Delete
-Flowmaster 44 Series Mufflers

1 of 475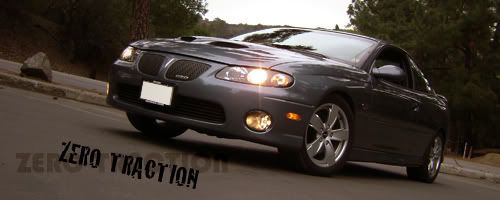 Former Super Moderator
Join Date: Feb 2007
Location: South Central Wisconsin
Posts: 9,919
Mentioned: 0 Post(s)
Tagged: 0 Thread(s)
Quoted: 21 Post(s)
As long as people have more money then brains....
---

Restoration pictures
password is 'GTO'
Burn-out
videos.
Join Date: Jan 2006
Location: Lyndon, KS
Posts: 585
Mentioned: 0 Post(s)
Tagged: 0 Thread(s)
Quoted: 0 Post(s)
There's a Challenger in Topeka that the dealership wants $25,000 markup. When I went in to look at it, there were deep pockets around talking about how that was a bargain. They need to do their research. In a couple of years the Challenger will be produced with a V6. I don't think they will have that kind of resale value in the future. To think, the Ole GTO will be in the middle of them. I had a laugh, the owner of the dealership took the Challenger to a Country Club shindig and he floored it, the throttle stuck open. He got it shut down, but it scared the sh...t out of him. $66,000? ADP Karma!
I totally agree! The two Challengers our dealer has in their showroom (are sold) but have a $24,000 mark-up. They're nice cars, but to have grossly crooked hood stripes and almost a 50% mark-up ... they're crazy. If consumers would not give in and pay the premium, the dealers wouldn't be able to get away with it. I was in the same boat when the Shelby GT-500 came out and refused to pay the $25,000 mark-up. Instead we built a new drivetrain for our mascot Mustang and are pushing over 850 hp now. That is a car I'll never get rid of and is worth investing in, but I can't see paying a premium for a new car that will be a dime a dozen before too long.
Join Date: Nov 2006
Location: Valencia, CA
Posts: 299
Mentioned: 0 Post(s)
Tagged: 0 Thread(s)
Quoted: 0 Post(s)
Great feedback everyone. Yes, I have to agree that the dealers prey on people who have no patience and just have to get one of the first ones out there.
More dollars then sense!!
---
2006 Cyclone M/T..K&N CAI.
Join Date: Jul 2007
Posts: 51
Mentioned: 0 Post(s)
Tagged: 0 Thread(s)
Quoted: 0 Post(s)
Jeez. The'll have a glut of them next year and selling at a discount. Patience is the operative word here.

John
Join Date: Nov 2007
Location: BREWSTER, NY
Posts: 1,448
Mentioned: 0 Post(s)
Tagged: 0 Thread(s)
Quoted: 0 Post(s)
Dealer by me is doing the same. Guy I work with is buying a red SRT when it comes in. I told him that its crazy to pay any mark-up over MFSG and he said he won't-we'll see.
If gas doesn't kill the machine, in 3 years Challengers will be common on the roads as the mustangs now are, and, they will be on the lots. Deals will then be found.
Patients is a good thing
Join Date: Oct 2007
Location: Long Island NY
Posts: 4,702
Mentioned: 0 Post(s)
Tagged: 0 Thread(s)
Quoted: 1 Post(s)
And after they takee the money, from those of us who have no self control, they ask for "dealer loyalty". .....come back when you need service or a new "family car".......yeah right. Almost as stupid as buying foreign oil.




Join Date: Jul 2008
Posts: 36
Mentioned: 0 Post(s)
Tagged: 0 Thread(s)
Quoted: 0 Post(s)
I really don't think they are going after the average 'Joe' right now. What they are doing is screwing the hardcore fans with too much money. Like someone above posted, in a while there will be tons on the lots, but the dealers still got those willing to pay.

If I was selling something in demand, I would get as much as I could for as long as I could- once sales dropped to less than I would make if I sold more for less, I would drop the price.

supply/demand is all- they are testing the market for dummies, if it doesn't work, you will soon see many of the cars and at a much lower price.
---
I just found a vein and started my addiction with:

kooks headers, catless mids, LPE intake, 160 thermo, IAT relocate, 228/232, .614/.600 cam, and a shifter that doesn't lick sweaty donkey balls
Currently Active Users Viewing This Thread: 1

(0 members and 1 guests)