Join Date: Feb 2007
Posts: 40
Mentioned: 0 Post(s)
Tagged: 0 Thread(s)
Quoted: 0 Post(s)
Sammys out
---
Got spanked by Rukee for being rude to Wing Nut. Had a great time on Forum and all of you stay cool. Leaving out of spite.
Great – The one Dude from my town is leaving….Such is life…
keep Sammy!
---
-LSS Shifter
-Resonator Delete
-Flowmaster 44 Series Mufflers

1 of 475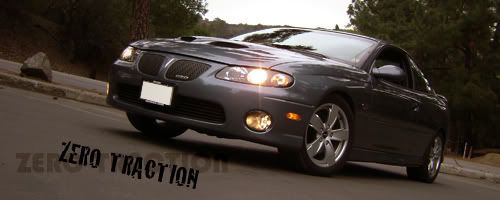 Sammy – one last-ditch effort here, would you please re-consider? Very hard to support Danville all by myself…
Stay in the forum and take nothing seriously, that's the ticket…
formerly NJGoat
Join Date: Nov 2007
Location: South Jersey
Posts: 1,844
Mentioned: 0 Post(s)
Tagged: 0 Thread(s)
Quoted: 1 Post(s)
come on sammy we will just issue a restraining order between you two lovebirds so that you cant post each other messages....dont bail!!!!!
---
2009 Pontiac G8 GT Liquid Red, sport & premium pkg, Lloyd floor mats, Pontiac trunk liner, mobil 1 plus Z-Max, VG sharkfin antenna, Volant CAI, Superchips Cortex 93 octane Volant tune, Solo -Performance axle-back exhaust, Solo X pipe, BP-catchcan
Currently Active Users Viewing This Thread: 1

(0 members and 1 guests)