Join Date: Feb 2018
Location: Staten Island NY
Posts: 104
Mentioned: 0 Post(s)
Tagged: 0 Thread(s)
Quoted: 26 Post(s)
Join Date: Dec 2012
Location: Gastonia, NC - Born & raised in Connecticut - 31 years
Posts: 3,562
Mentioned: 1 Post(s)
Tagged: 1 Thread(s)
Quoted: 367 Post(s)
Is that yours? What is wrong with it? If the round holes are slightly oblong, I would put bushings in it to save the original piece rather look for another. These are for a Hurst shifter, but may work. They are steel. You can also have a machine shop make a bushing if you choose that route.
https://www.summitracing.com/parts/huu-3327302/reviews/
Join Date: Feb 2018
Location: Staten Island NY
Posts: 104
Mentioned: 0 Post(s)
Tagged: 0 Thread(s)
Quoted: 26 Post(s)
Thats the good side, this is the other side where it bolts to the transmission. Unless I over-tighten the bolt, it will swivel and not engage. I am looking for a replacement first, if not I was going to have it filled in by welding and just drill and file it back out. Just figured I would see if a replacement is available first.
[IMG]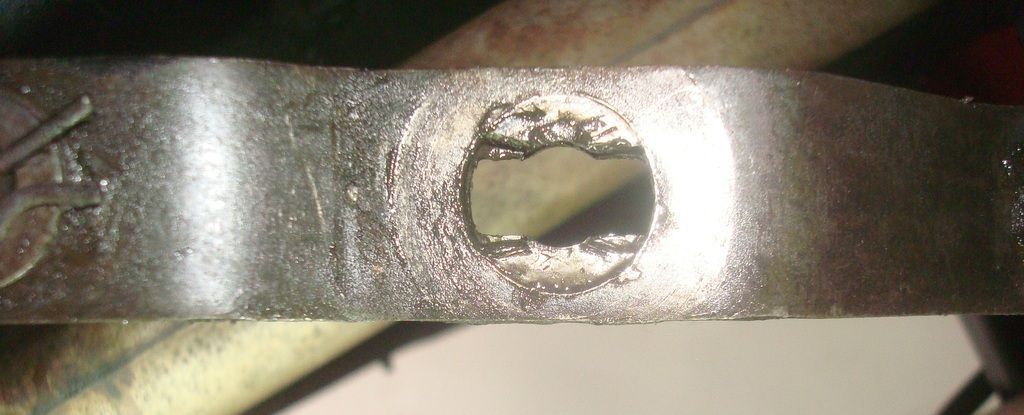 [/IMG]
Currently Active Users Viewing This Thread: 1

(0 members and 1 guests)