Discussion Starter
•
#1
•
Now I am not looking to detract from Mitch's work, it just happens that we have similar projects and some comments about his work inspiring others motivated me to post this one here as well. Why not show that if you apply yourself you can do more than you ever thought possible.
I am doing this for my father in law Dave, he helped me out when the USAF broke me and put me out. Gave me a place to live, fed me, and helped me get back on my feet. Well Dave had a 65 GTO convertible that he sold in 68 when his first daughter was on the way. He mentioned it and said it was the only car he would ever want back, so I picked a rolling shell hardtop up in South Carolina with a little bit of rust. Its a real GTO PHS verified to have been a 4 speed 4 barrel in Montero red.
It has been here since 2006 as the project I would get to when I could. Then back in November Dave ended up in the hospital with heart problems and I decided it would be a good time to get started on his car. Dave turns 65 on May 5th this year so that is the deadline, another cool part of this whole thing is the VIN ends with 00065, so that is like providence having that many 65s all at the same time.
Here it is right after it got up here to Michigan. Doesnt look all that bad from here.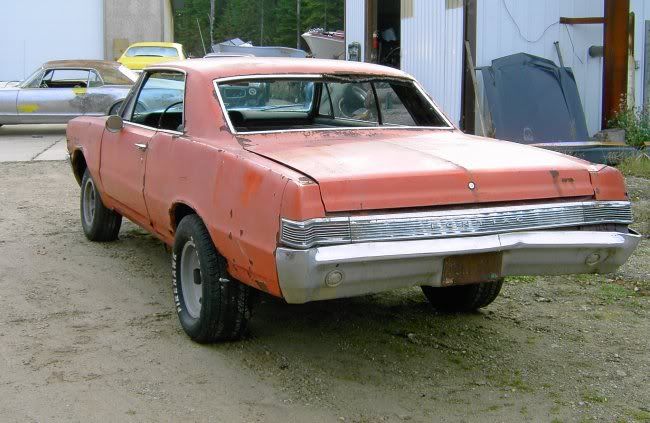 Could be worse, at least it has seats in it right?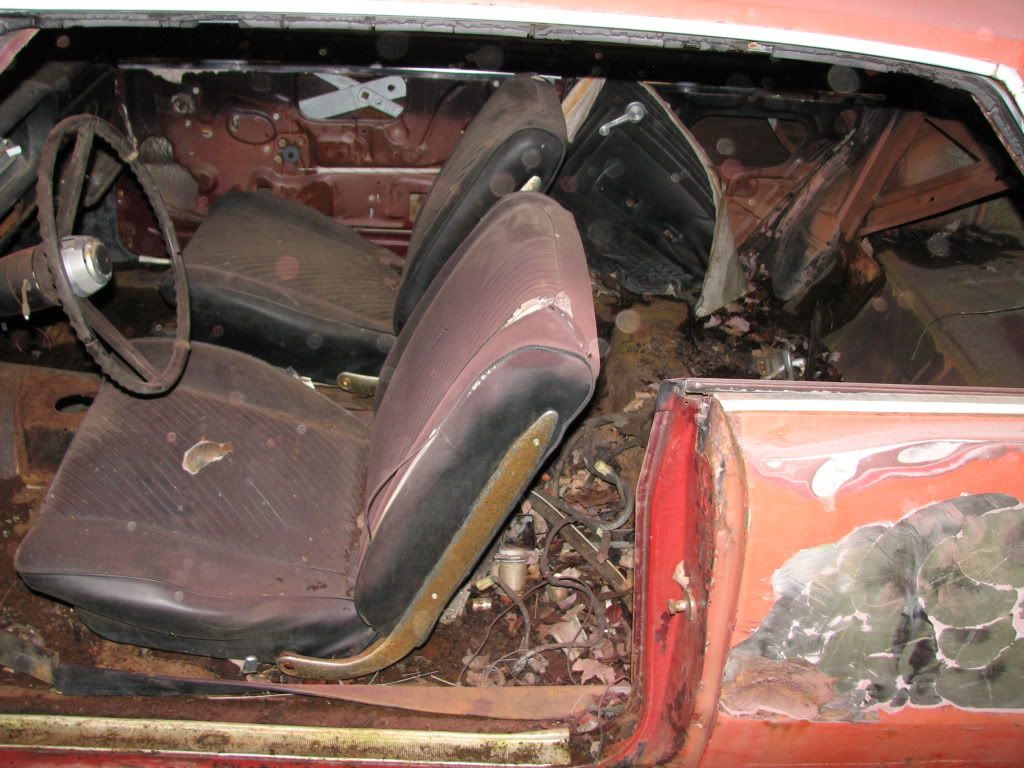 And no engine or trans.