Discussion Starter
•
#1
•
Thought I would show my work now that I am back working on the 66. I have to do the 66 so I can clear out the garage for my 70 Jury. So, here's a pic of the car when I got it. It was "running" with a 389, which was wore slap out and smoked bad on kicking it. So, it came out. Last night I assembled, painted and installed a fresh 69 400 290HP in it. I just did the tin work and timing cover gaskets.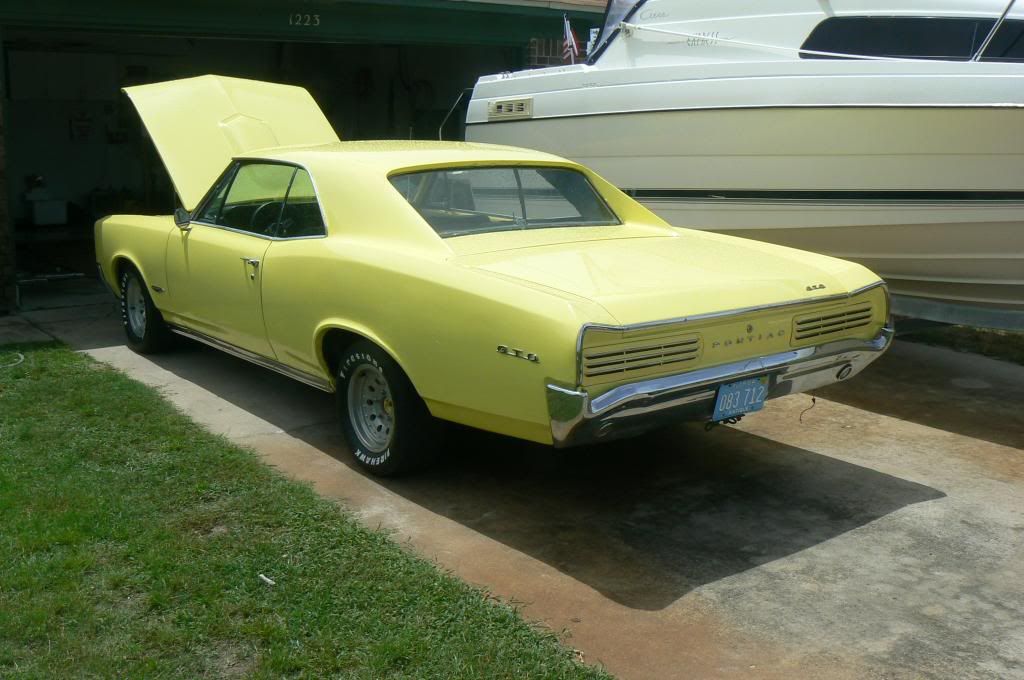 Here's the after pic as it's been sitting since Jan 10.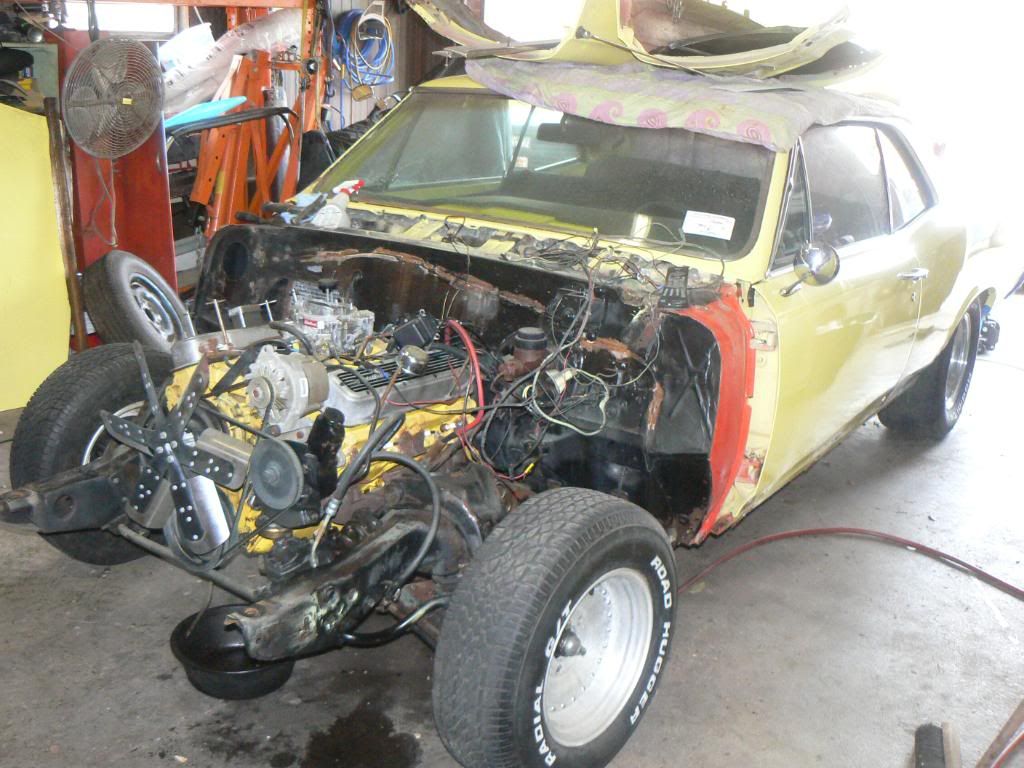 Now, I pulled the motor and installed the 69 400. The motor is fresh, but I didn't pull the heads to see the pistons, but got a nice shot from in the pan, can anyone tell what the pistons are? The motor has a nodular crank in it.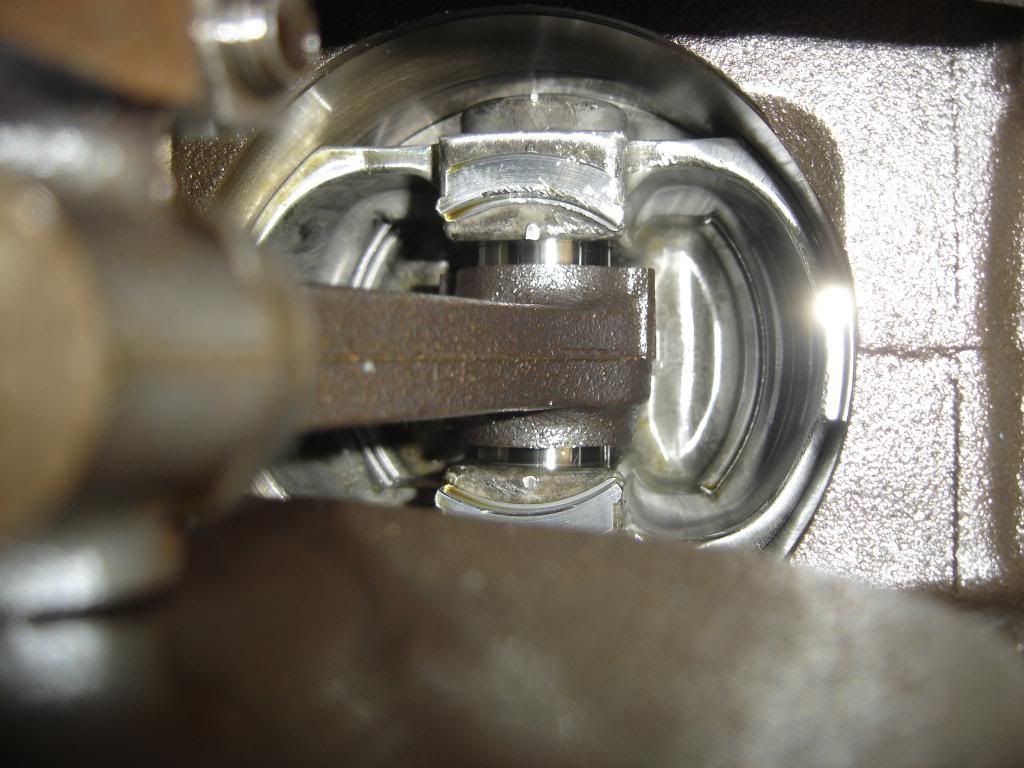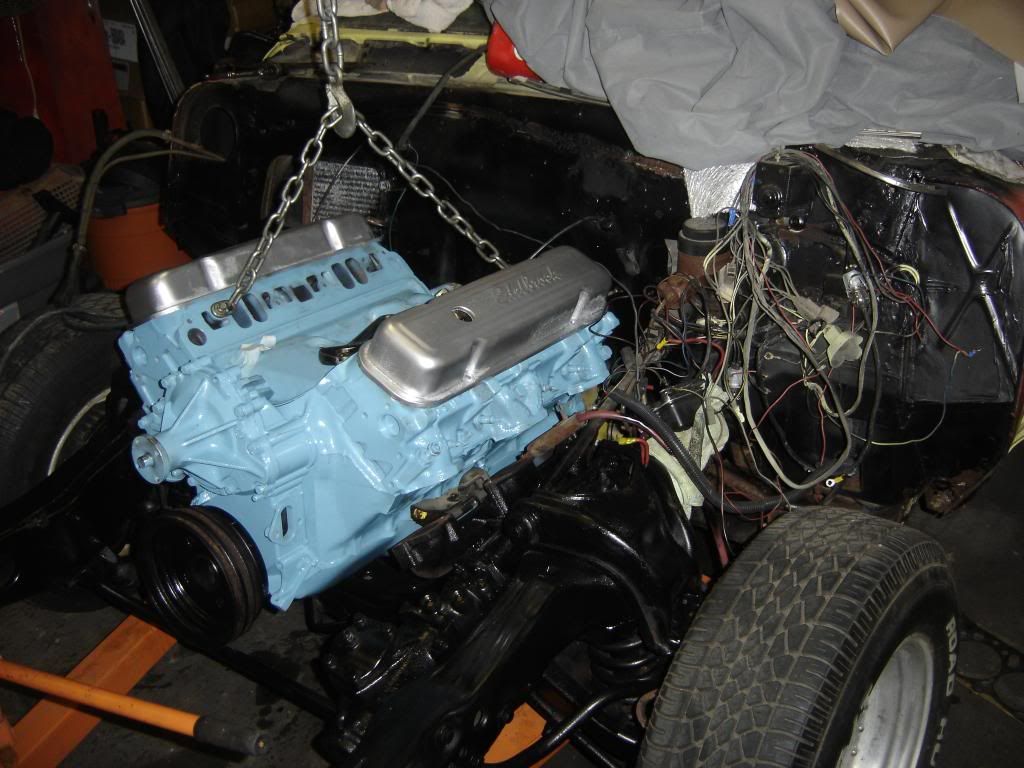 I made good progress and am getting the car ready to take to my body guy so he can weld a bunch of metal in it. I can do alot of the body work, but if he's going to do it for repayment for house rent who am I to say no. I did alot of the bodywork on it so far. He already fixed the fenders for me and they are ready for a scuff and paint. I have alot more pics in my photobucket link showing all the rust. The floor pan is good, but the rear panel and drip rails in the trunk were all fiberglass. The trunk pan is rusty. Front right rocker and left front quarter are both rusted out.