Hi Everyone. My name is Greg and I am new to this forum. I am a big fan of the GTOs but am not really that knowledgeable about them. My dad has always loved the 66-67 GTOs with 67 being his favorite, plus he loves convertibles. In 1984, when I was 1 year old he drug home his dream car. The poor car had seen better days but it was a real 67 GTO convertible that only cost $100 and had a title. The car had seen its fair share of hardships before he bought it. Sometime it was involved is a really hard collision on the front passenger side and had a... we'll say serviceable repair. Then in the late 1970's the engine caught fire and took most of the dash wiring with it. The car then spend 5-6 years outside in Minnesota. When my dad got it he gutted the car and saved anything he could in boxes. Sadly being a young dad with two kids at the time, the car didn't get much farther and instead moved from garage to garage for the next 31 years.
In 2015 we had a long weekend with not much to do since the machine shop let me and my project down so we drug the old Pontiac out and started to revive the old goat. Keep in mind that this car is no candidate for a concourse restoration and the original drive train is long gone. The car needs so much its not a candidate to have a pro shop do either. This is a father and son in home project with a small budget and the goal of building the car so my dad can enjoy his dream car, luckily my dad owns a small auto repair shop and did body work back in the 70's and 80's so we aren't flying blind. Some purists are going to hate what we are doing but its just what this project is. In the end the car will look very stock and be a driver but colors will not be original.
Its his project but I am the guy who spends the time online doing research and since we are approaching reassembly I wanted to join here so I could ask questions and learn from all of you. Here is a brief synopsis of where we are at now.
Car was stripped down to the shell and we started rust repair. New floors, a new quarter, new trunk floor, new inner and outer wheel houses, and new tail light panel. We were lucky to find an original rust free trunk lid too.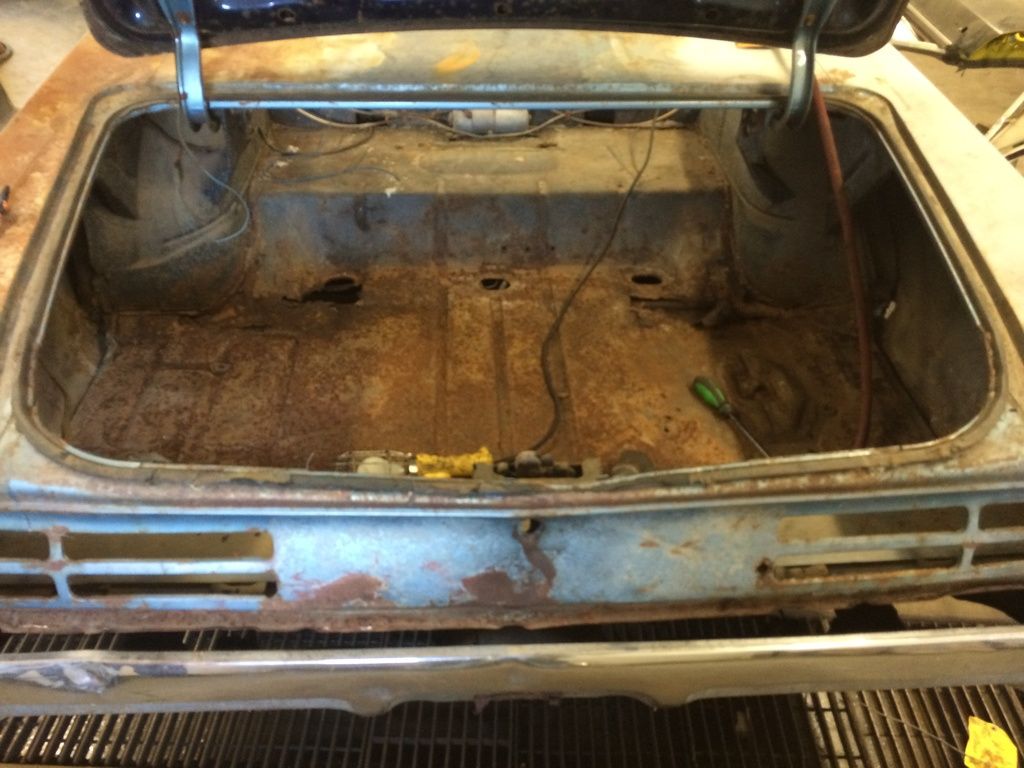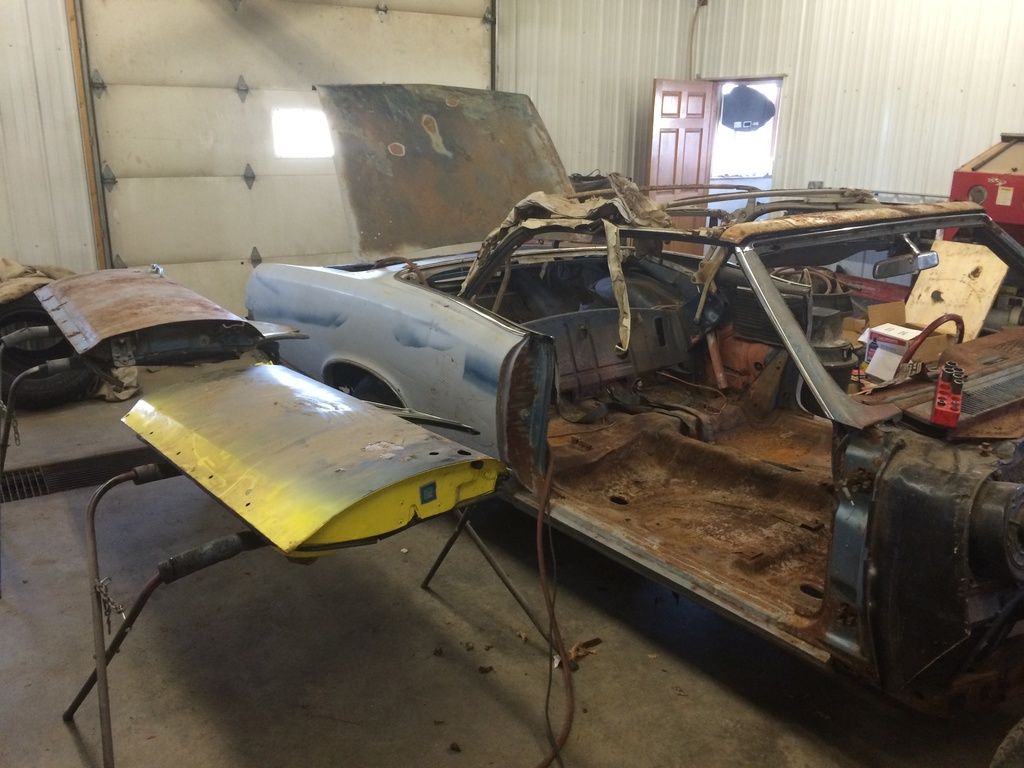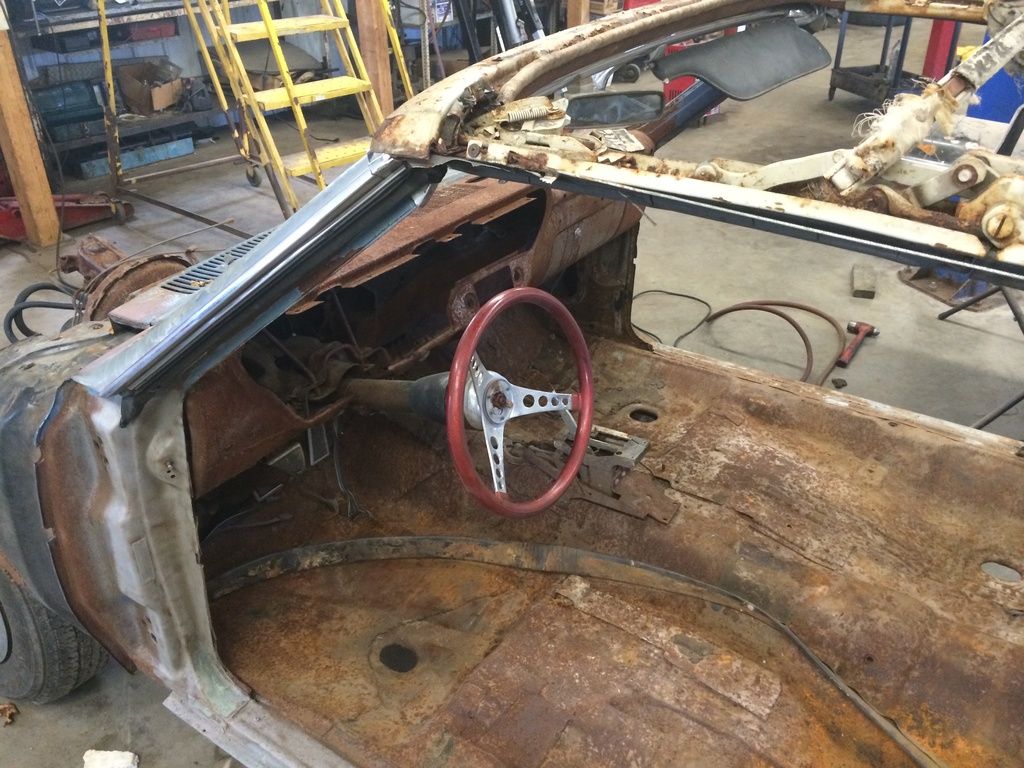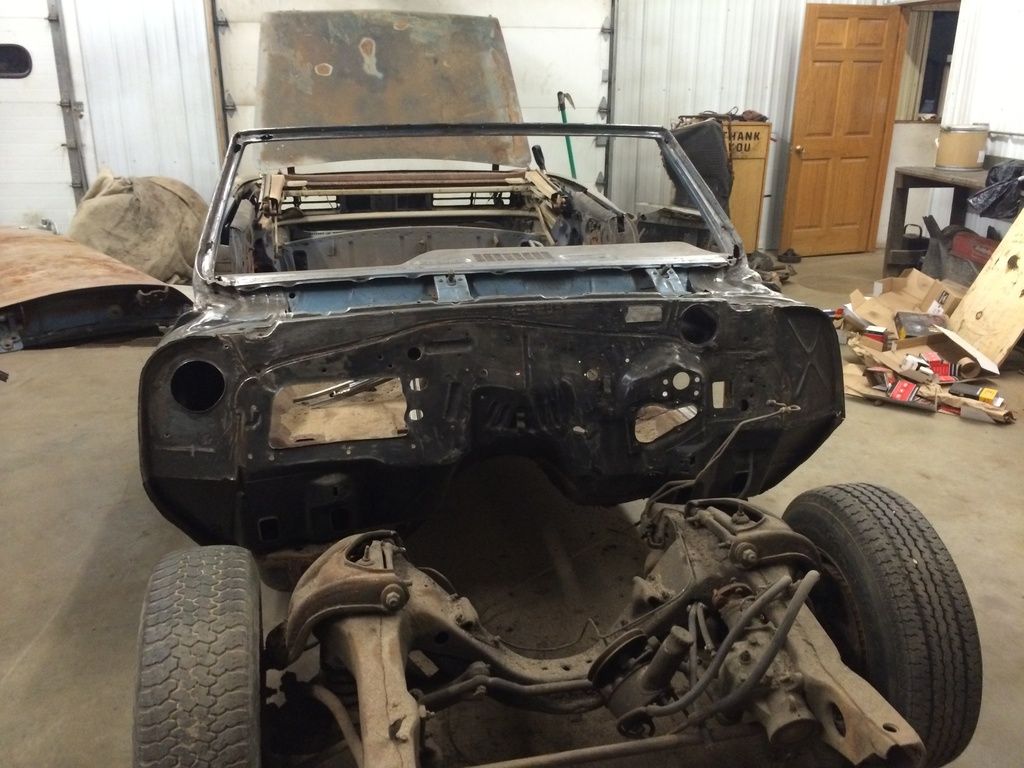 Then things started to get better