Discussion Starter
•
#1
•
Yesterday (Sat) me and a coworker had to drive to Columbia (S.C. capital) to take some ASE tests for work. Afterwards we decided to drive to Hooters for lunch. Out the corner of my eye, in the joining Home Depot parking lot I see a guy standing next to a beautiful '66 Goat. Pulled next to him and started talking. He said he bought it in '99, did an amiture restore on it and it had been a weekend driver ever since. He let me snap some cell phone pics: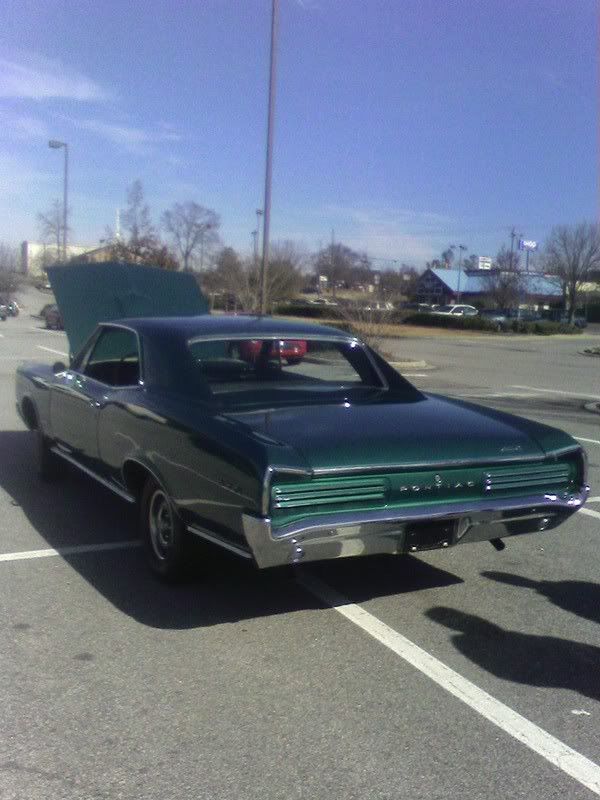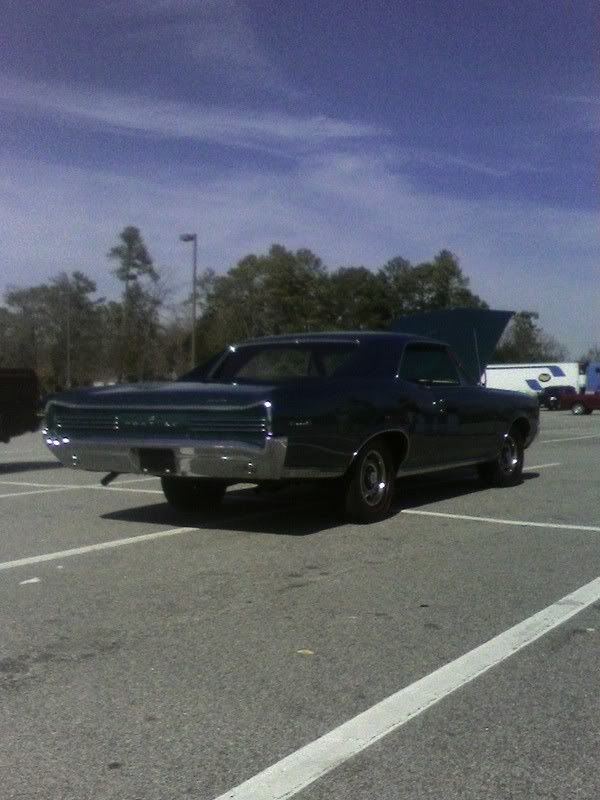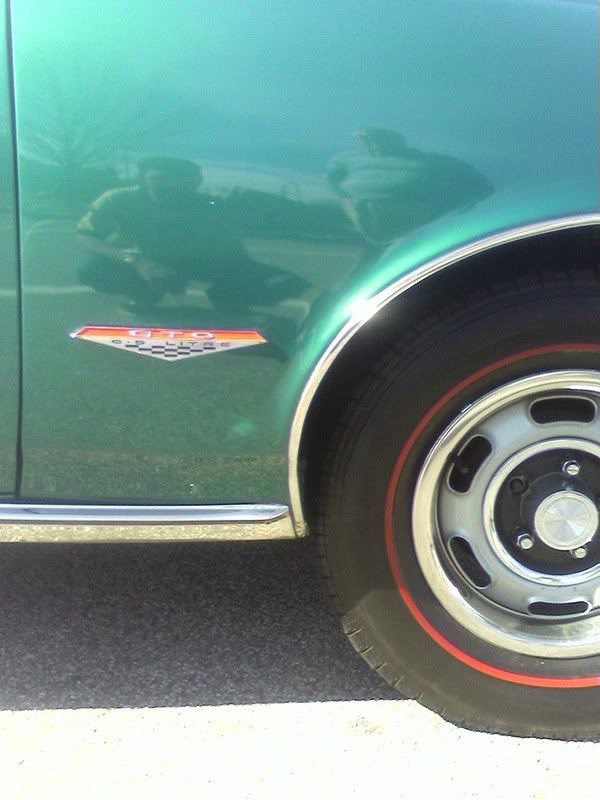 Factory air!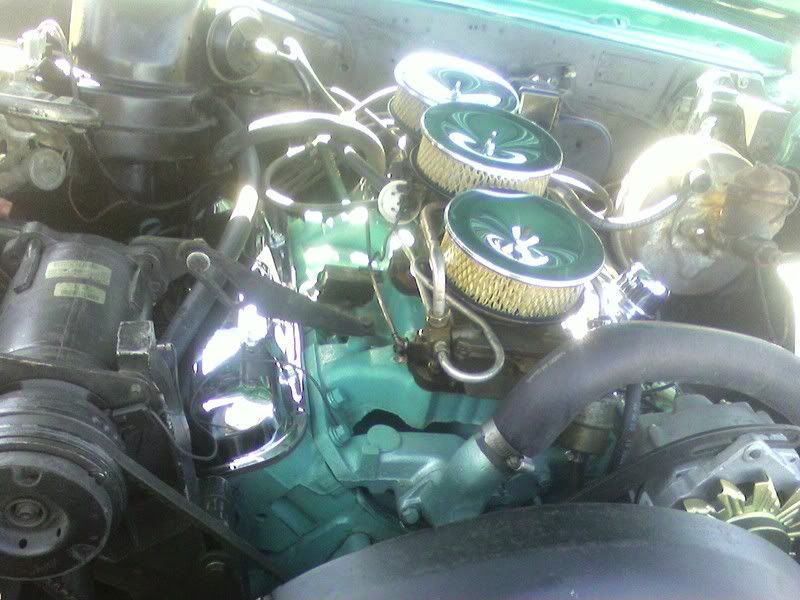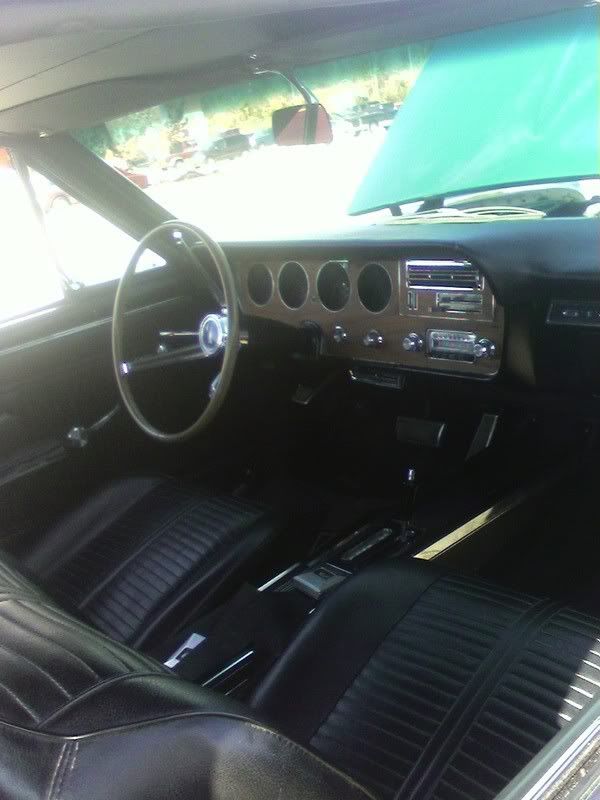 An interesting note about the redlines: He said they were modern tires that a company in Florida ground off the factory white lettering and vulcanised the redwall stripe on them. He had one of the original redlines as a spare in the trunk.
What are the chances of seeing
ANOTHER
classic Goat on the same day? When we finally got home my friend said there was a house in his neighborhood that he saw the owner doing body work a few weeks ago on what he thought was a late 60's Pontiac. Sure enough, when we drove by the owner was out front. We asked to see it and he was happy to show us his '67 that had been bought new by his parents then given to him.
I Thought this was cool: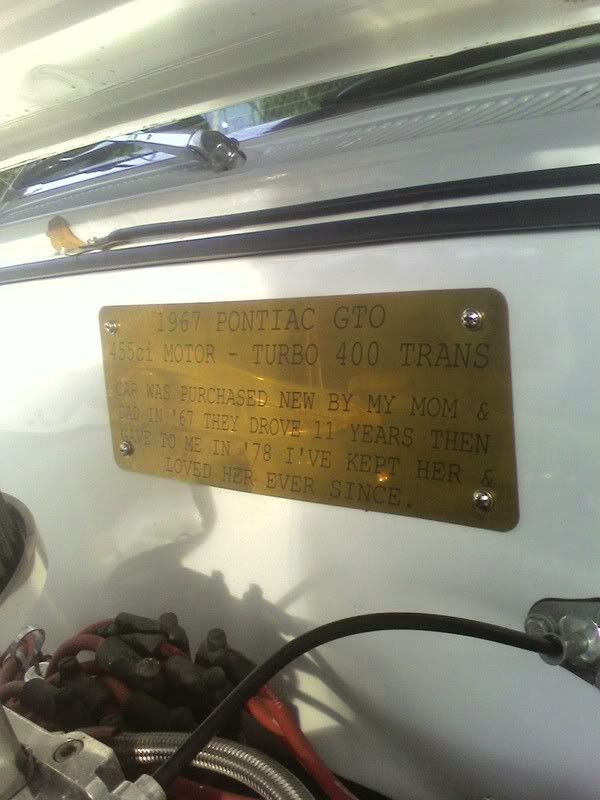 I need more days like this one!
:cool