Discussion Starter
•
#1
•
About to embark on a 4 wheel disc upgrade on my 66. I just redid the rear springs (stock), shocks (kyb semi firm) and upgraded to tubular upper and lower control arms with a swaybar. It is a bit stiff and a bit taller than I'd like, which I hope will calm down, but a huge improvement over my sagging stock stuff.
For the front everything is still stock. I have a used set of QUICKOR 1.5" drop springs and KYB shocks I was planning to use with stock spindles, but read recently that springs can alter the suspension geometry and limit travel and drop spindles are a better choice. So, now I am looking at using a CPP 2" drop spindle Wilwood brake combo with new stock springs and KYB shocks.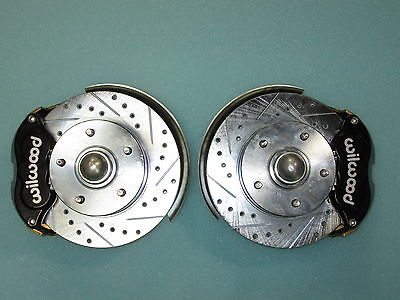 GM A, F, X 2" Drop Spindle Wilwood Disc Brake Kit. Wilwood D52 2.00" Calipers. 1 pair of Wilwood D52 dual piston floating calipers. 1964-1972 Chevrolet Chevelle / El Camino. 1967-1969 Chevrolet Camaro.
My goal is to drop the front 1.5-2" to improve fender gap, but also get some improved handling without rattling fillings. My car is unrestored and still very "squeaky" so not looking for an autocross suspension, if that makes sense. Pics of current stance attached.
Any advice would be greatly appreciated.