I found this '65 in a barn recently.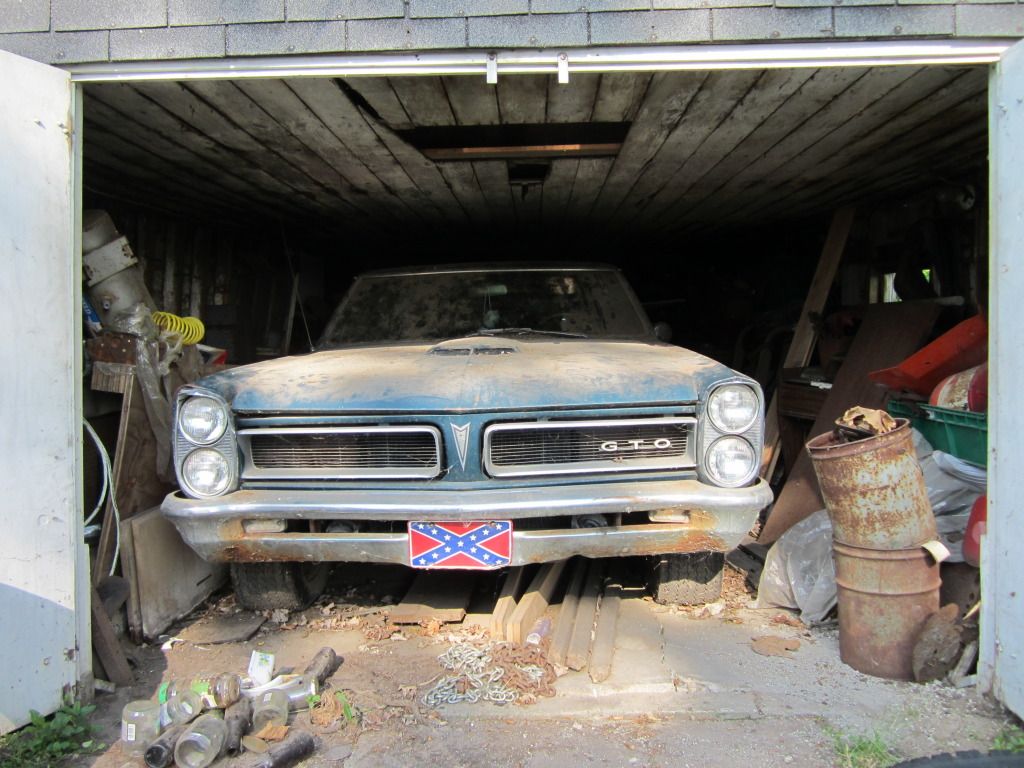 It's a 65 GTO 389/4 speed muncie. The body is solid, especially considering it's a Michigan car. Original paint and everything. Most everything is straight, except the drivers side door is a little messed up and interferes with the fender when opened. The interior is pretty well shot, the carpet is fine but the seats and headliner are junk. The floor has four smallish rectangular holes where a rollcage was once. Interestingly enough, it has a driveshaft loop and what looks to be a scatter-shield bell housing. He thinks the previous owner may have punched the engine to a 401 and built it with some go-fast parts. Currently it has an edelbrock intake with a 4 barrel on it. But he does have a complete tripower setup in the trunk! It's got open headers. I'm not sure if it was an original trip power car? I forgot to snag a pic of the vin tag.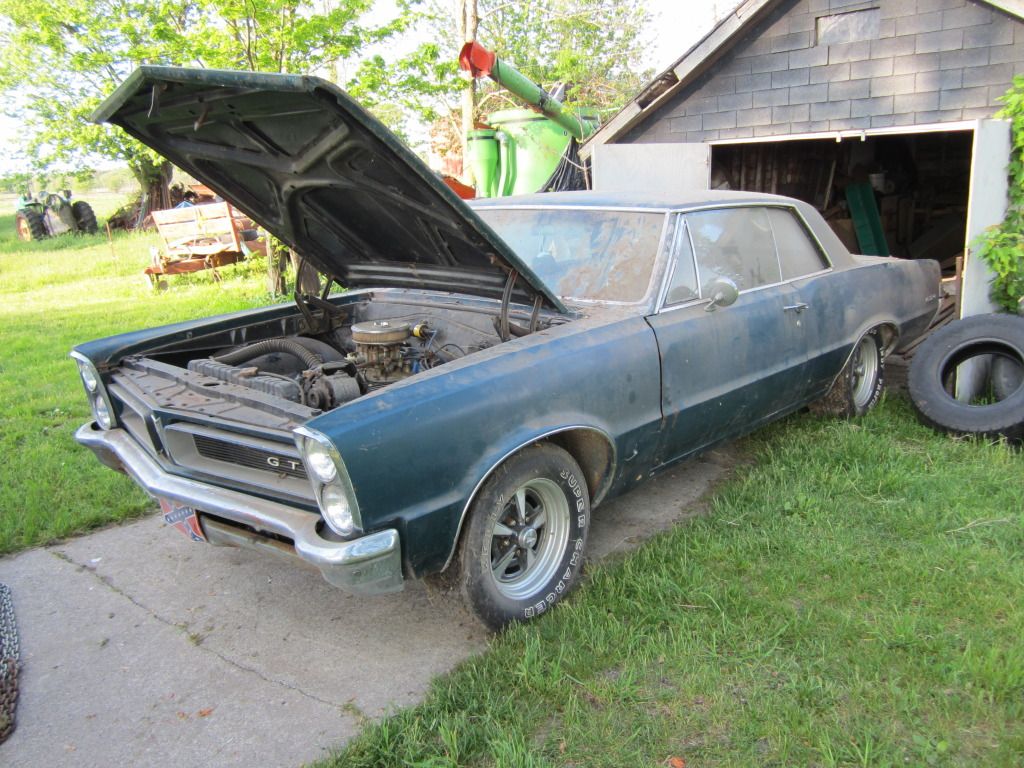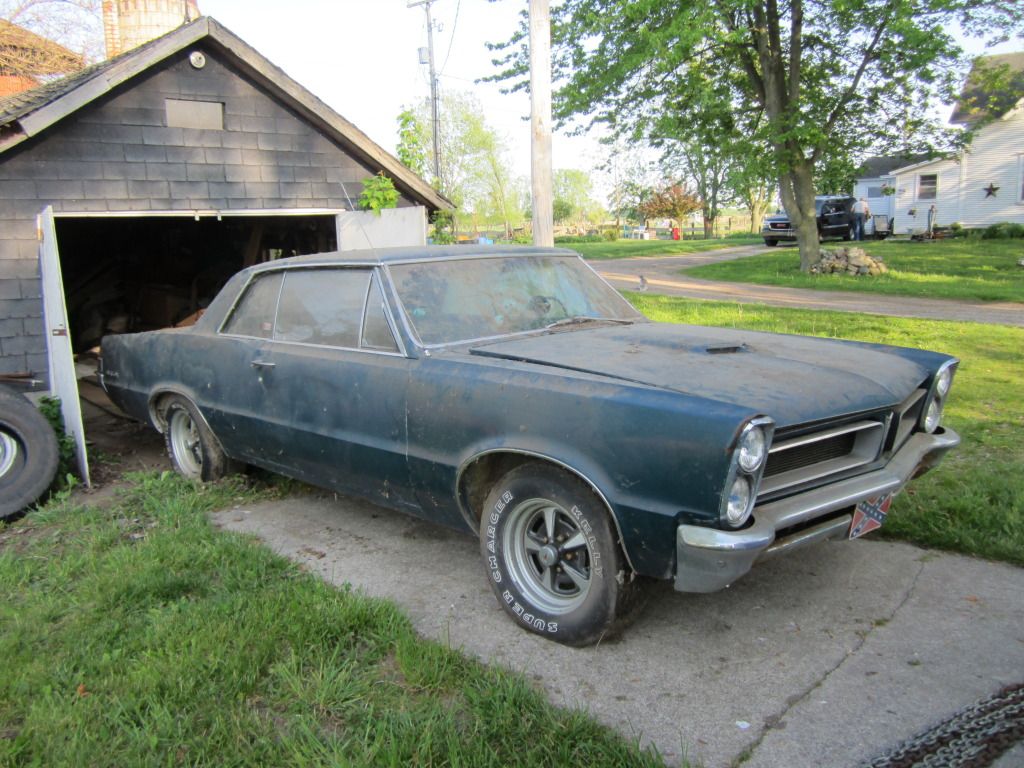 It has been sitting in a shed of a barn for the last few years and hasn't ran in 2 years. He's owned it for six years and payed $6000 for it and that's what he wants back out of it.
Soooo, is it worth his asking price of $6000?