Discussion Starter
•
#1
•
When I fist come to the forums, the main page won`t load, it says it`s done, but I only see the banner on top and have to click one or the other GTOs, or my priviate messages link to navigate away from the blank page. This is what it looks like...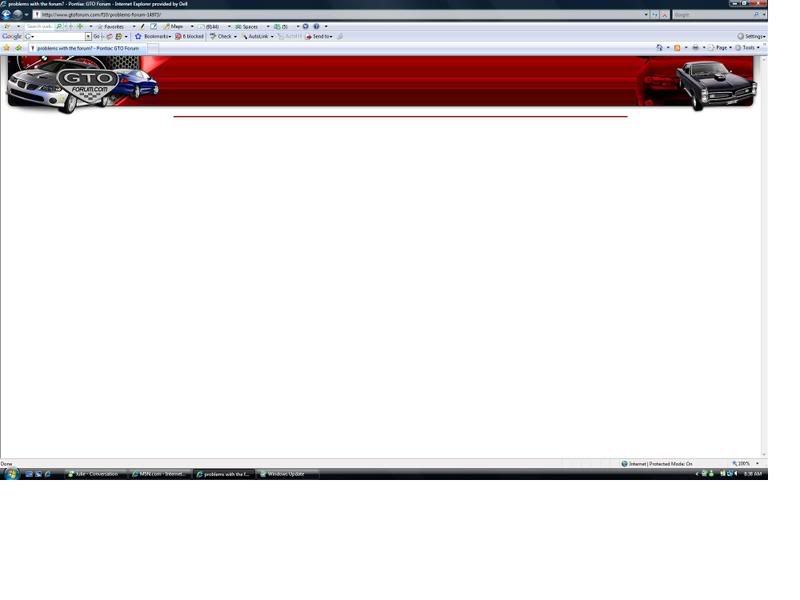 If I just leave it there and later try to close the window I get this error...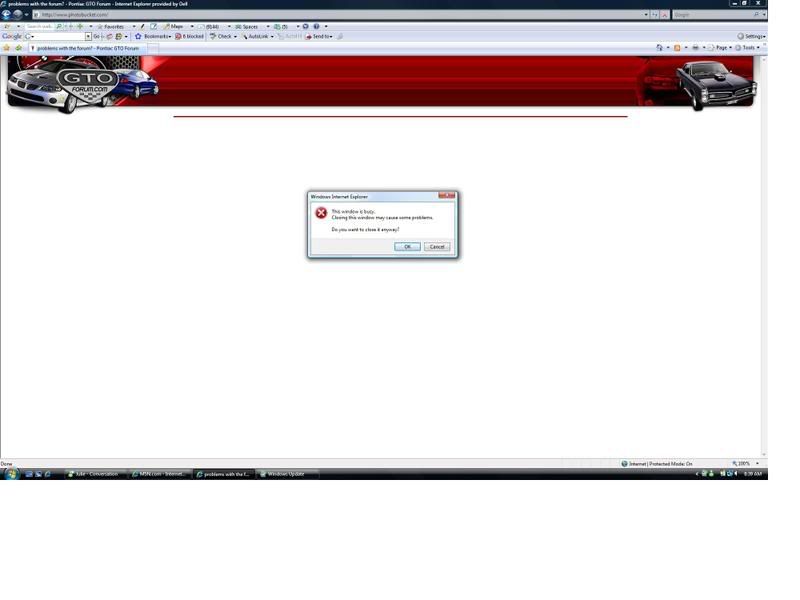 It only happens with this forums and it just started the other day. Once I finally do get in, then I`m able to move around thread to thread, it`s just when I open the main page the first time do I get the grief. Any idea how to make it stop?? VISTA by the way.