Discussion Starter
•
#1
•
Well I am not a bot. LOL
But have spent to much money on these cars.
I have a 1966 hard top 389 4bbl a/c power windows car. Not to rare and it doesn't have any of the original drive train, except the rear end. So I am turning it into a driver with a 1970 XF 455 H.O., that I found in a free parts car, a 200r4 and updated to disc brakes. This car was a basket case. I have put new quarters, trunk, tail pan, and floor pans in. Still have to put the patch panels on the rear bottom of the front fenders, and of course this was a vinyl top car. So I have just a couple rust holes to patch up in the window channels front and rear. I have filled the smaller ones in with the mig welder and one bigger one with a patch. But the medium ones are to small to patch and to big to fill with the mig. I remember seeing an article in one of the Car mag's. That showed a low heat solder type filler. That was like lead, but not lead, and hard enough that it could also be plated. Any Ideas on what it is, or called?
That is my current project. Here are some pic's of the 66 project. I am slow but steady
http://i121.photobucket.com/albums/o203/aodlikethat/66GTOfront.jpg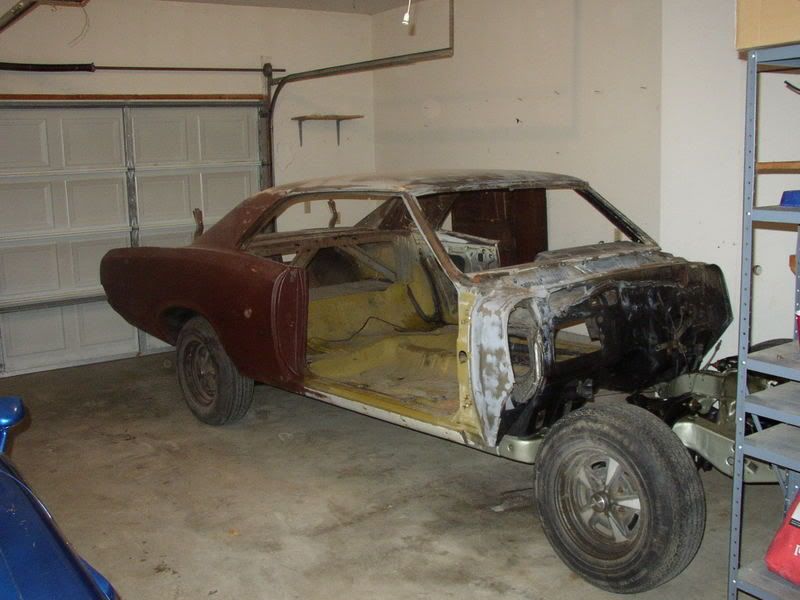 http://i121.photobucket.com/albums/o203/aodlikethat/66GTOframe.jpg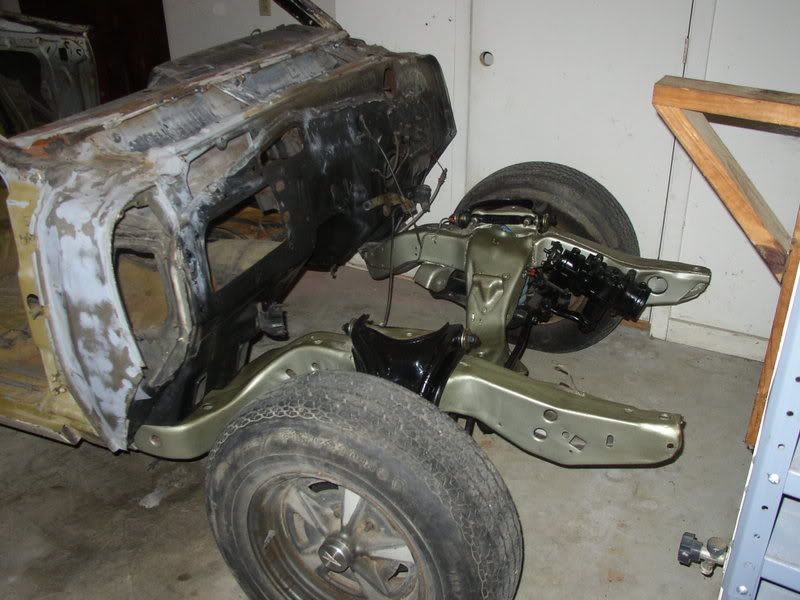 On the back burn is a 1967 400 H.O. 4 speed convertible. I got from a divorce sale. Really sad as the guy was very nice and was running a small GTO restoration and salvage business. It is the body and frame. I have several things laying around to make it another driver. A 1968 400 2bbl from a gto. Another free-bee from some farmer moving out down the street. This thing was in a old chicken coop that wasn't used any more. Along with a large mouse nest under the oil pan. That was crazy. A couple of 4bbl intakes aluminum and cast iron. Pus many carbs. A m21 complete with inspection plate fly wheel clutch pressure plate pontiac bell housing that was in a 74 gto hatchback, that my friend switched to a m22 with a lakewood housing. The trans was originally from a 69 camaro. The whole front end is from the 1966 lemans parts car with a gto hood that I got the 455 from. That one was from a women I worked with that told her husband that it had to go or else. I would like to get 67 fenders though, as I really don't want to have to make the 66 ones work with my 67 gto grill and valance. I also bought a 66 lemans convertible parts car from the divorce sale that had a good top frame and lift arm plus the motor. That was all that was good on that one. Ever thing was rotten out, including the frame. But for $300 bucks, it was well worth it for the convertible stuff.
This has all been collected for the past 12 years and I am amazed that I haven't had to have a divorce sale yet for myself. But this year I was able to get a 4800 square foot barn built so all my junk is inside and/ or out of the garage. I also have Camaro's and Firebird's. But this is the GTO forums. So ill try to stay on topic.
It's funny that I have been into Chevy's since I was 16 and have come into all this pontiac stuff. Plus I have been going to super chevy sunday ever year in Indy, and all of the pontiac stuff has been dirt cheap there, up to the last couple years. But even that has changed. I am just glad I have picked up on all the deals over the years.