Discussion Starter
•
#1
•
Houston Performance Driving (HPD) and Late Model Racecraft (LMR) are joining forces with MGW Photography to bring you a fun filled night. It's time to show the world why Houston Texas in The Power City. Saturday February 22nd, 2014 we will be strapping the cars down on the dyno. Enjoying some very beautiful ladies with one of Houston's top photographers. Please joins us for the night and enjoy the atmosphere.
I. Event Outline:
- The event will kickoff @ 8PM. Please enter the facility safely and park best you can. Keep it uniformed because we have to pack a lot of cars inside the lot.
- The dyno will be hot @ 8PM. It will be first come first served. LMR staff will have a list of the dyno order. The cost will be $40 for 2 pulls. A/F sheet will be included. Please form a line at the dyno bay entrance.
- The photo shoots will start at 8:30PM. It will be first come first served. The shoot will be in the main shop area. If you are wanting to have your car photographed with the models. It will be $100 for 20 high resolution shots that will be emailed to your account. Cash, debit, and credit will be accepted. Please get with Mike Wilkes once you are on location.
- We want everyone to have fun! However, we ask that you enter and exit the LMR facility safely. Extra attention is not needed and we want everyone to be safe. There is not reason to show-off. Please be safe.
II. Models:
- Jessi Marie Serrano:
- Shelby James Leger: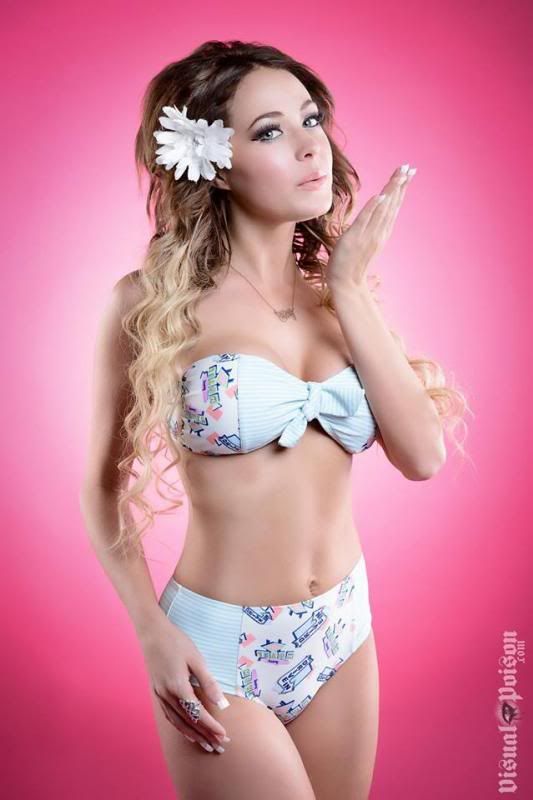 III. Event Information:
- Who: Houston Performance Driving, Late Model Racecraft, and MGW Photography.
- When: Saturday February 22, 2014.
- Where: Late Model Racecraft Facility: 11755 West Little York Road #106 Houston, TX 77041. (713) 466-9900.
- Why: Fast cars, good people, models, and HPD!
- How: It's the pedal on the right.
IV. Gear & Safety:
- Camera.
- Dyno/Photo shoot $.
- Positive attitude.
- Be safe entering and exiting the parking lot.
V. Question or Concerns:
Troy Dixon:
[email protected]
.
VI. Facebook Event Page:
https://www.facebook.com/events/519296978183720/?ref_dashboard_filter=upcoming