Given a stock-ish engine and you believe the 67 service manual...

View attachment 153455

I used to run conventional 10w40 in all my stock-ish V-8's, but have since changed to Rotella 15w40 (because like the smell better)...lol

Your engine build could like a different weight and that is something you should talk to the builder about.
Here we go again with the oil pan fill mis-information.
Read this: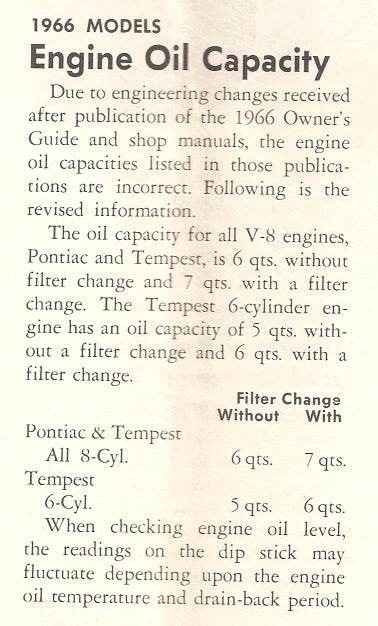 The question of oil and filter capacity has been asked a couple times here in clarifying the correct amount. The confusing part is that some will say 5 quarts in the pan plus 1 for the filter making it a 6 quart system. BUT, another person may say that the correct amount is 6 quarts in the pan...
www.gtoforum.com