Discussion Starter
·
#1
·
I finally broken down and painted my calipers this weekend. I used a dupicolor kit and was pleased with the results.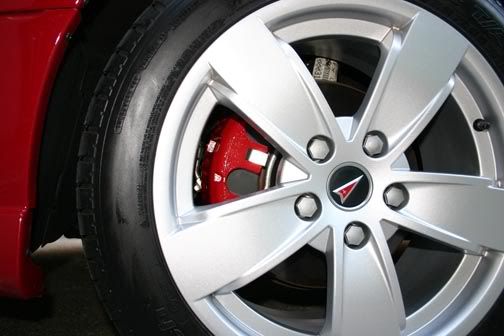 Please note the extreme cleanliness of the wheels, I busted my arse cleaning and waxing them while they were off. Has anyone noticed it is a PITA to clean these things? Painting the calipers was easy by comparison. I am hoping the wax will make it easier in the future.
I also noticed it is hard to see the calipers behind the stock wagon wheels.
Question: Will C-5 (not Z06) wheels fit on this car, particularly the thin spoke wheels after 2000? They are easy to clean and show off the calipers nicely.