Well I figured I'll post some pictures of the lower front control arm bushings that I replaced. They have been sitting in the garage for a few months now and I need to get some of these projects finished.
If your not comfortable with doing this have a professional to do it
. I used my service manual to make sure that I followed the correct procedures for installation and torque specs.
I used Lovells Radius Rod rear bushings and Lovells Lower Control Arm inner bushings.
This is the tool I used to remove the rear radius rod bushing. You can use a large socket it will perform the same way. I didn't have one that big and it was more than what I wanted to pay for one so I used an idea I got from
Svede
(thanks for the help). It is much, much cheaper than buying a socket if you don't have one. It will also work for the rear control arm bushings also, thats originally what I bought it for.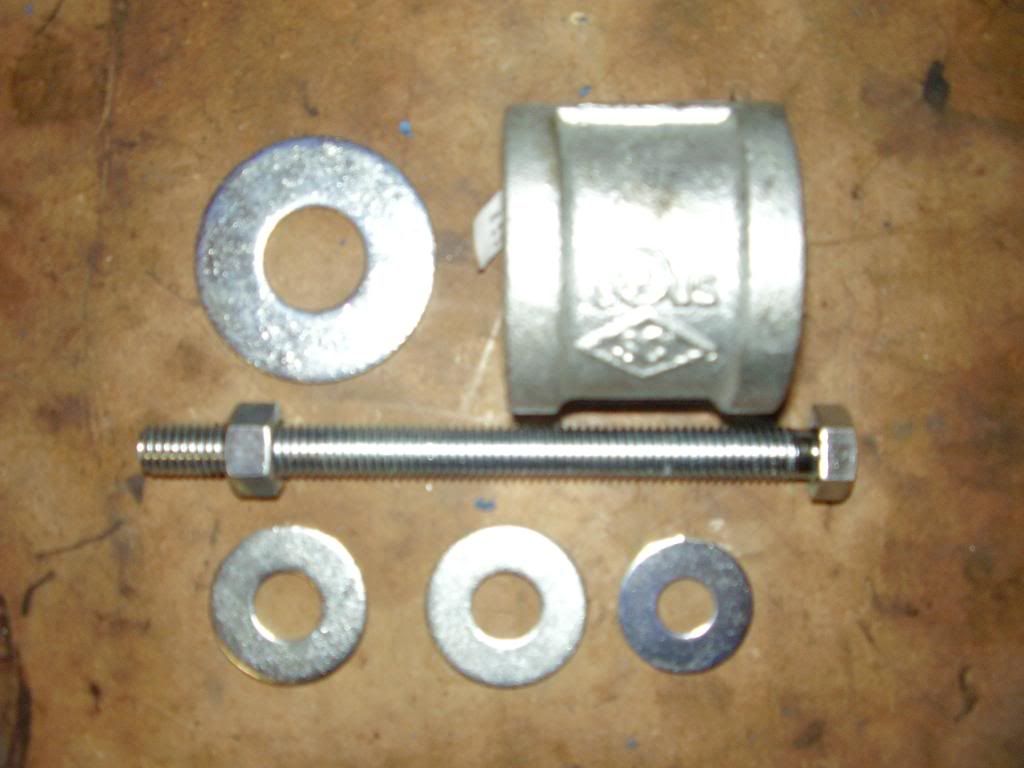 After I removed the whole radius rod assy its for small nuts in the front and it connects to the control arm with a 30mm nut that the service manual says to replace. I used a razor knife to remove the front lip of the rear radius rod bushing.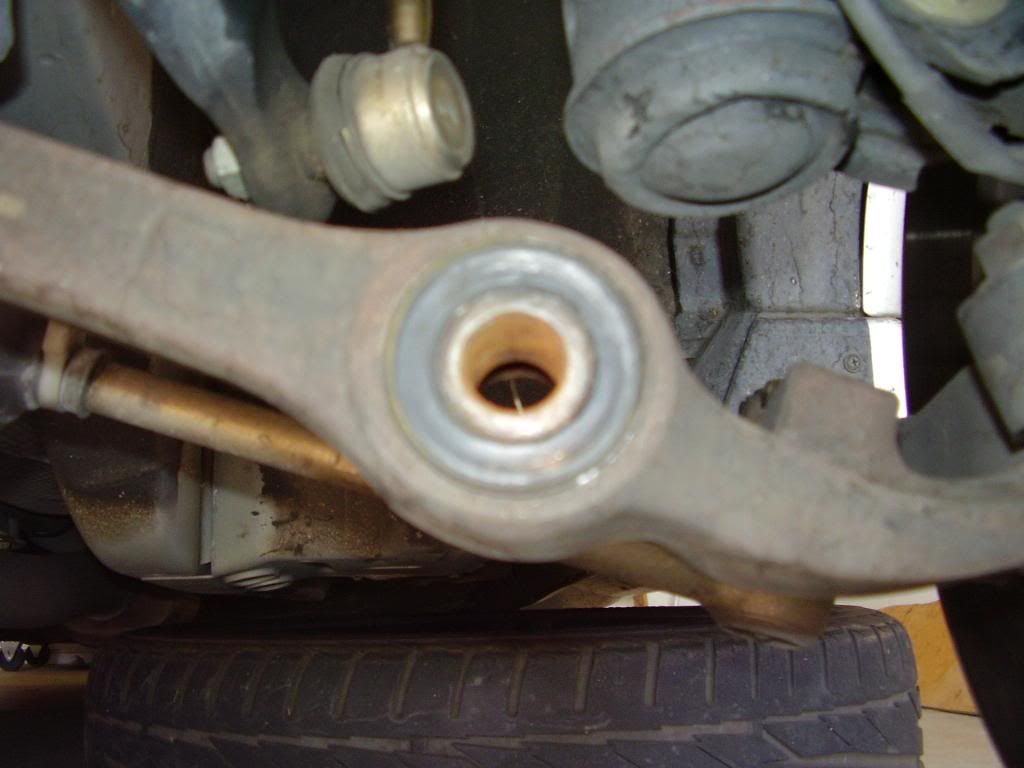 Using the tool, rachet wrench and a box end to press out the bushing.