Hello, my name is Noel, and I am from Miami. I am a 20 year old guy that since I was in diapers, I have been into cars. My dad and uncles have taught me about muscle cars since a very early age. My generation caught on to me though, and not only am I a muscle car fan, but I am into Japanese cars aswell, especially if it's old school. I own a 1984 Toyota Corolla SR5, which has been converted to the GT-S model (4AGE 1.6 twin cam 16 valve engine, disk brakes front and rear, LSD rear end, GT-S seats, and gauge cluster). It has a few mods on it, such as intake, custom exhaust with a Flowmaster muffler, and Brembo front rotors. The car has had a little mishap, so I have to rebuild the head so it's gonna get a header, test pipe, and an HKS 0.7 mm metal head gasket (that should bump up the compression ratio). Some of you must think I am a ricer tinkering with an import, but you got that all wrong. I do things tastefully, and I don't drive a car with a 10 foot wing thinking I am the hottest thing on the street. I have been into drifting for 3 years (I am not a bandwagon jumper either), I love drag racing (especially going to the Gator Nationals and watching Top Fuel Dragsters), and road racing is great too.
So what am I doing on a GTO website when I am a Corolla fanboy? I am soon to get one. Being a muscle car fan, what better way to show it than getting the recreation of the original muscle car? I plan on getting an 05-06 LS2 model. I was disappointed at the 04 model when I saw it had a single sided dual tip exhaust (still a lovely car), but when 05 came around with the dual exhaust and a ram air hood, I got very excited. And when I heard of the LS2, I said to myself, "I will own it one day." Well, I am about 3 months away from getting my first GTO (and certainly not my last). I am going to keep the Corolla for drifting and track. The GTO will be my daily driver, but I deffinately wont miss out on the fun it has to provide for me. I hope to get along well with all of you here.
arty:
My current car: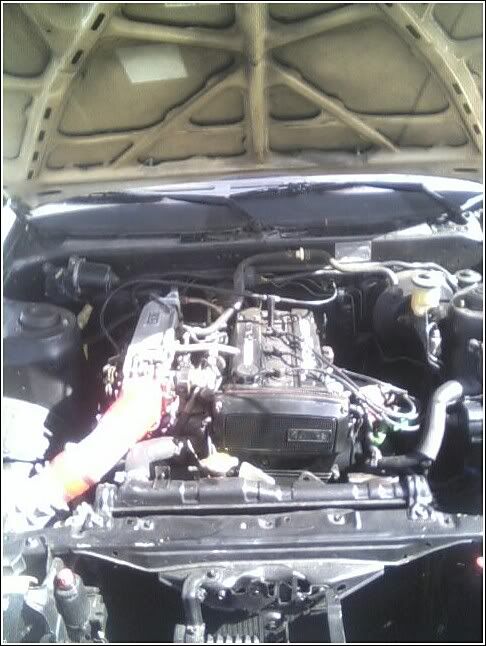 Would like to make it look something like this.....