Trump Charlotte Concours d'Elegance
My 66 GTO was invited to enter the 2015 Trump Charlotte
Concours
d'Elegance
which was held April 26, 2015. There were 11 classes, Porsche,Corvette, Jaguar, Cadillac, Production Cars, Supercars & Exotics, Sports & GT Cars, American Performance, Hot Rods & Resto-Mods, Motorcycles and Race Cars.
There was a limit of eight cars in each of the judged classes.
I had to compete against a 1967 Shelby GT350 Mustang, a 1967 Shelby GT500 Mustang, A 1968 T5 Export Mustang, a 1969 Mercury Spoiler II Dan Gurney Special, a 1969 COPO Camaro, a 1969 Dodge Charger 500 Hemi and a 1969 Camaro convertible.
The 1969 Hemi Charger took First in Class, my 1966 GTO took Second and the 1969 Mercury Cyclone Dan Gurney Edition took Third.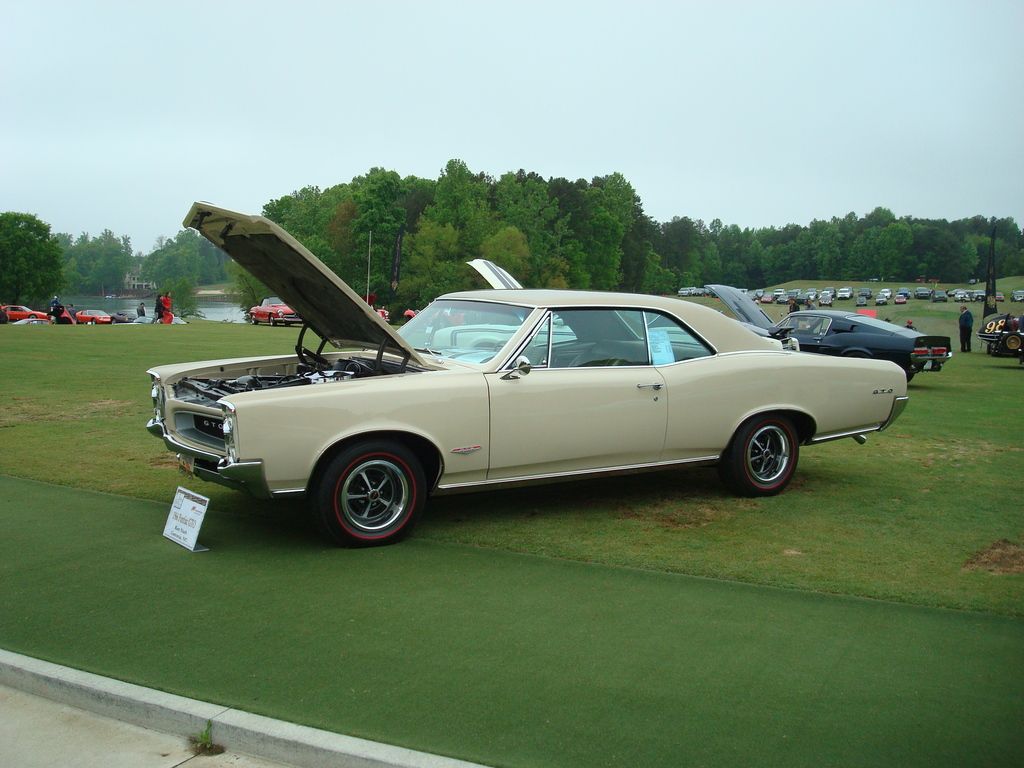 You can see some of the other cars in the background.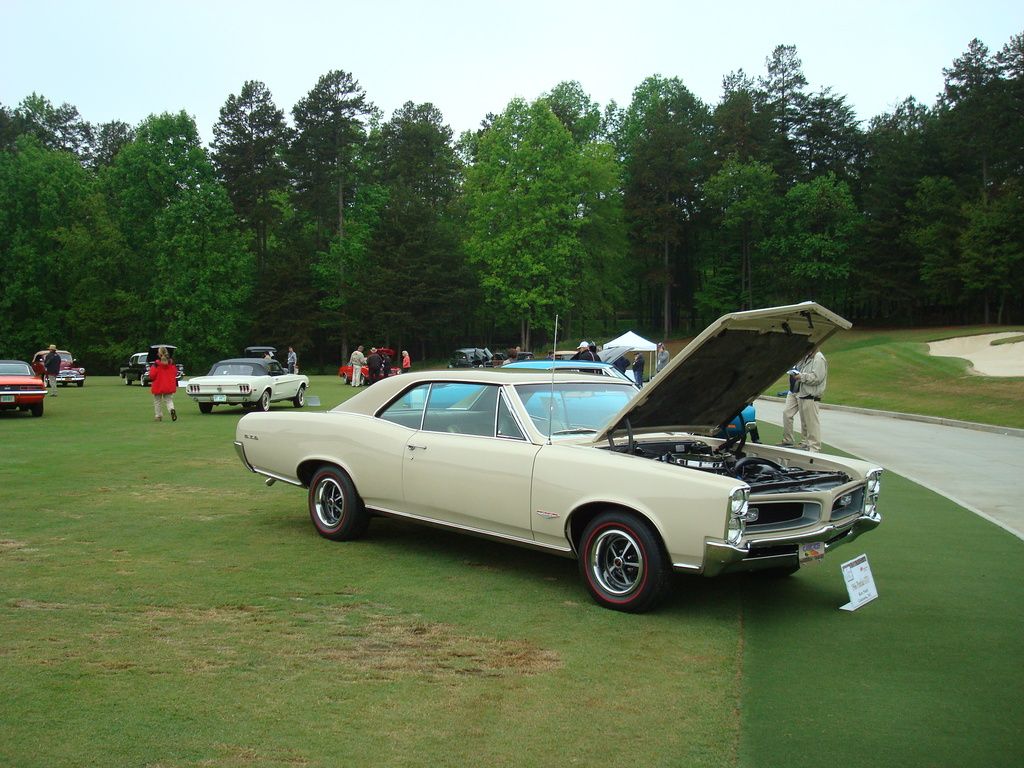 Here is a photo of the Second in Class Trophy on the hood.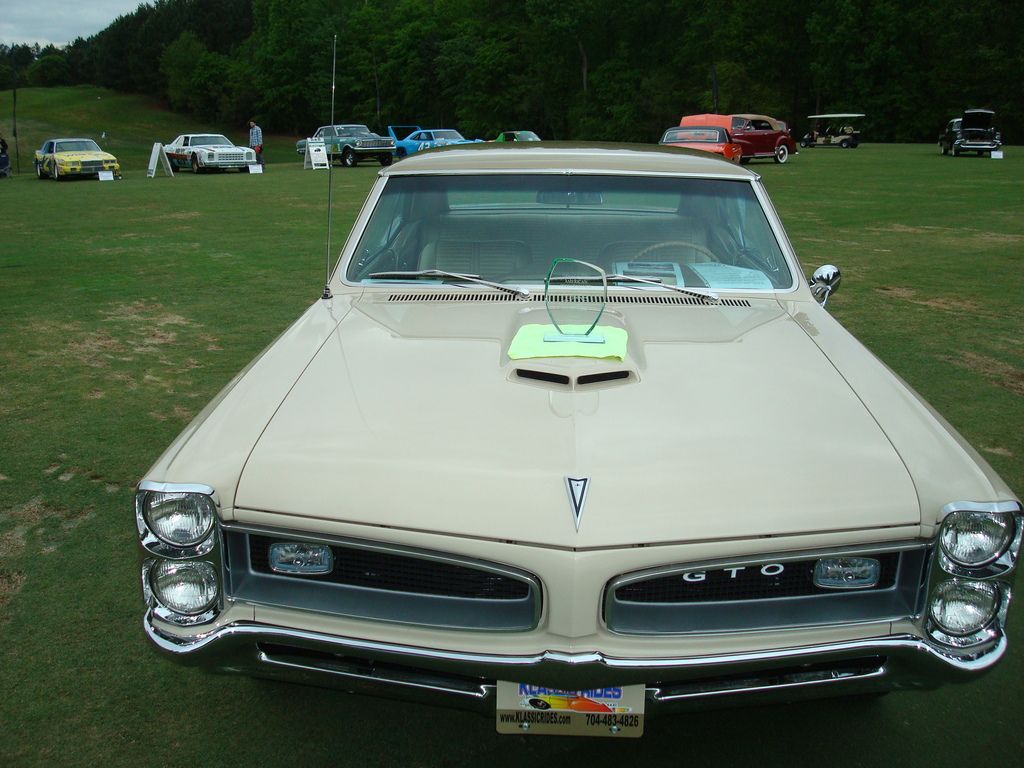 Here's a close-up of the trophy.