Discussion Starter
•
#1
•
Long story short, looks like I might tackle the trunk pan replacement on my classic `65 GTO. A "friend" (who I`d like to deck if I see him) cut out the old pan and scab welded in a 7 piece kit. Problem was a blind folded 4yr old welding with his toes could have done a better job. He wrecked the new pan by cutting off the inner well lip. I ordered a new USA made kit and will probably install it myself. I have just a few questions for you body shop guys.
Looking at what`s left after I took the new wrecked floor pan out, I`m guessing I`m going to have to cut where I have the white dashed lines and drill holes in the replacement pans where the yellow circles are then fill the holes with weld?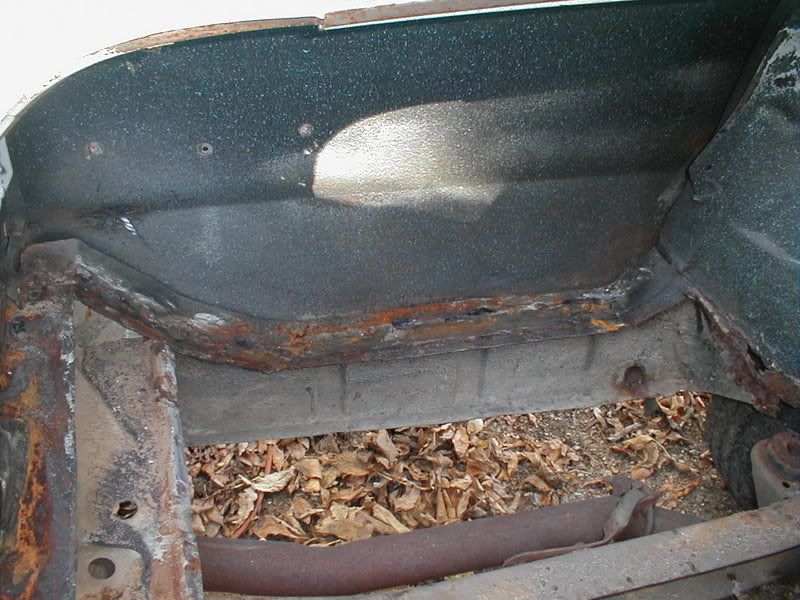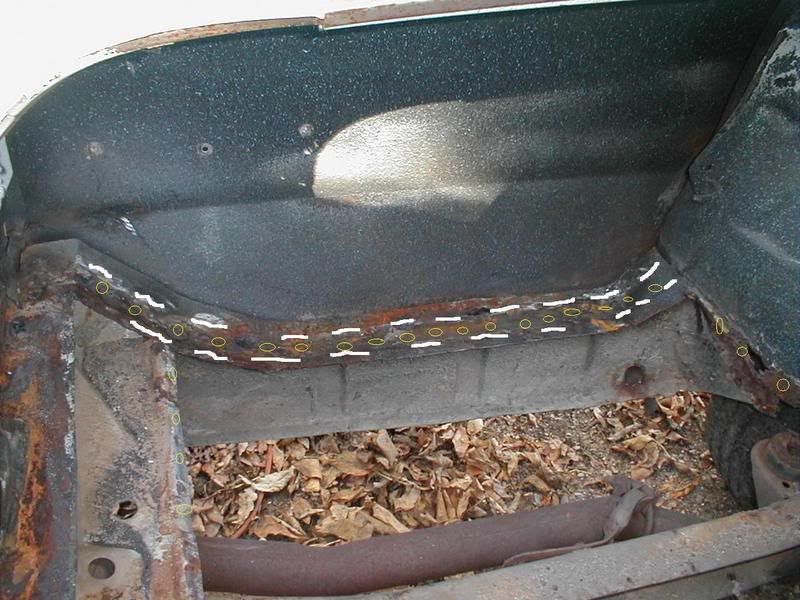 I`m thinking I`ll have to cut off the rest of the trunk floor flange along the inner fender well....and drill holes in either the fender well or the new floor flange to weld together?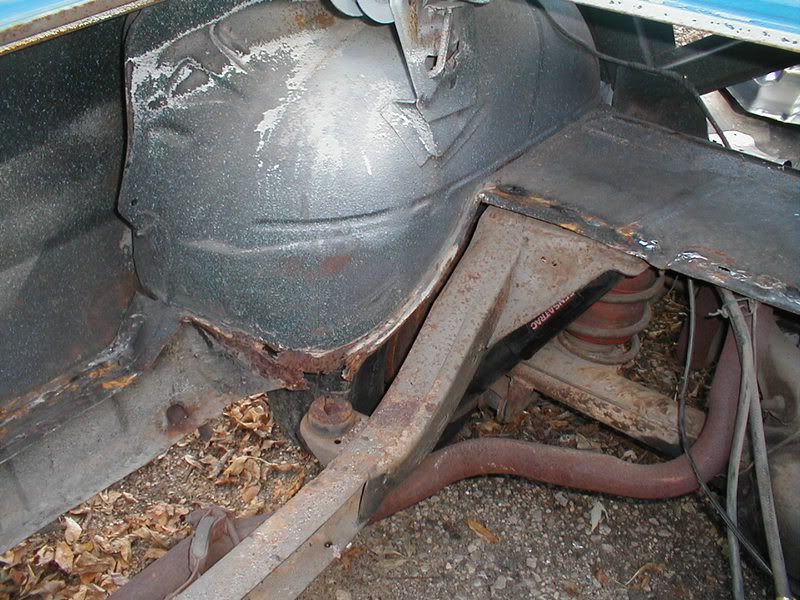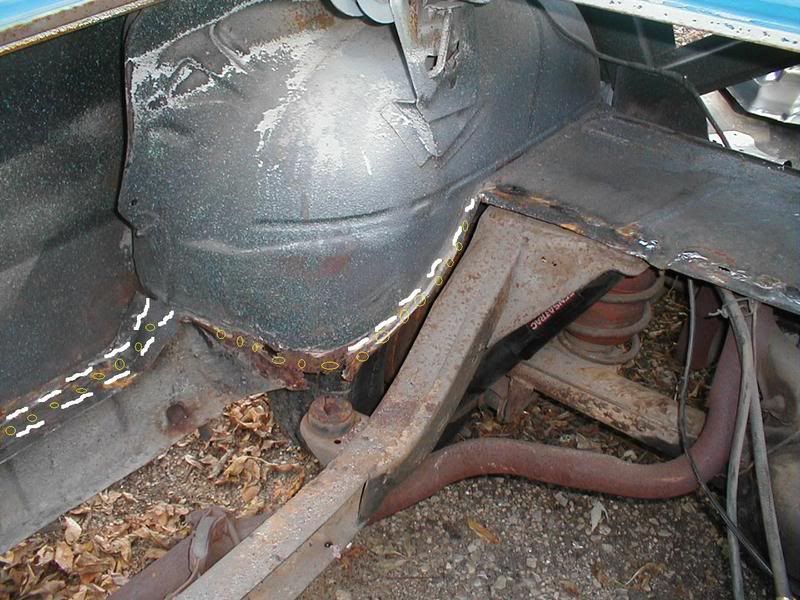 Also, how would a guy patch those lower inside inner fender wells?
Thanks for any responces.